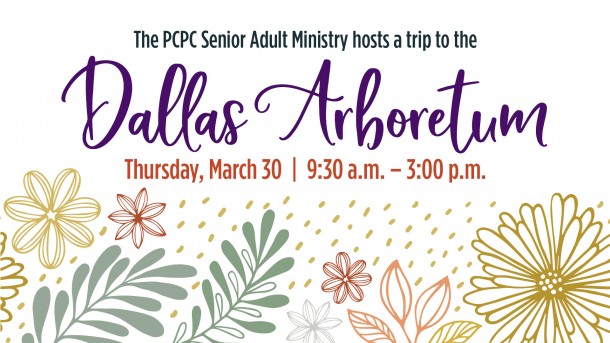 ---
Join us for a beautiful day at the Arboretum and bring your spouse or friends of any age. All are welcome!
Let's meet in the Oak Lawn West parking lot behind the building where we will park our cars and board the vans for The Arboretum! While we are there, you are free to determine the path you want to take and eat lunch at your choice of the places there. At 2:30 p.m. we will head back to the spot where we were dropped off to return to the church. We should be back around 3:00 p.m.
Please call and reserve your seat(s) on the van no later than Tuesday, March 28. Contact Jane Beasley at 214-224-2771 or jane.beasley@pcpc.org. Hope to see you there!!