Congregational meeting
The PCPC Session has called a congregational meeting for the purpose of electing new elders and deacons.
Men's Summer Bible Study
Come hear Mark Davis and others teach on Prayer for six Tuesdays beginning June 13.
Summer Musikgarten
Come explore how group music lessons using beloved nursery rhymes help develop rhythm, movement, interaction, and communication skills and create a solid foundation for future musical learning in babies and toddlers.
Brunch & a Movie
Join the Senior Adults to watch the fascinating documentary, "Is Genesis History," while enjoying brunch and fellowship.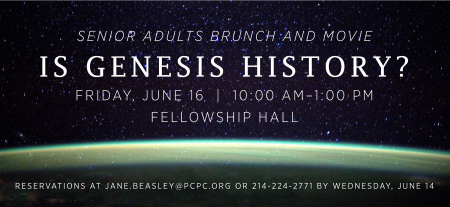 Young Adults Night of Worship
All young adults including college students, singles, marrieds, and families are invited to worship, pray, and have dinner together with the members of Golden Gate Missionary Baptist Church.
Fall Silent Retreats
Jesus modeled for us the importance of retreating in order to be alone with the Father. Join us in Ute Trail, Colorado, for a four-day silent retreat.
Boot Camp - March On!
Registration is now full for VBS, but contact Heather Squibb to be added to our wait list.
Screening of Silence
Silence is a historical drama directed by Martin Scorsese based on the 1966 novel by Shūsaku Endō about two seventeenth-century Jesuit priests from Portugal seeking to locate their missing mentor and spread Catholic Christianity in Japan. A discussion led by Randy Heffner and Chad Scruggs will follow. The film is rated R and not recommended for a younger audience.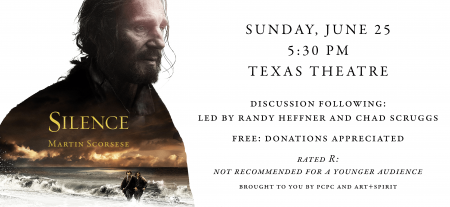 revive :: TX
We are inviting groups of people from PCPC to partner for one day with reviveTX:DFW during their 50-day outreach movement to DFW. Visit revivetx.org to see the schedule.