Sandra McCracken
A singer and songwriter who specializes in modern-day gospel songs, Sandra McCracken seamlessly combines the sacred poetry of old hymns with compelling personal confessions and narratives in her powerful lyrics.
Women's Lenten Prayer
Come worship and pray with us! Fill your heart with joy and thankfulness during the Easter season by looking intently at our Lord Jesus Christ's death and resurrection.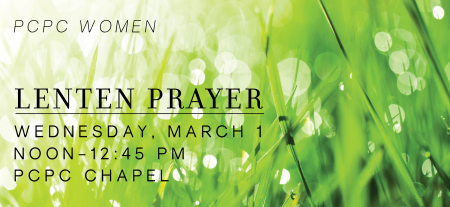 Movement Day Greater Dallas
Be united with Christians around a common purpose in order to achieve measurable progress against the greatest spiritual, social, and humanitarian challenges facing our city. Register at movementdaygreaterdallas.com.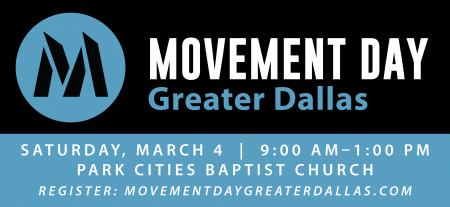 Boot Camp - March On!
Recruiting soldiers ages 5 (by 9/1) through fourth grade for Boot Camp! A Mini-Camp will be held for volunteers' children ages 0-4. Registration opens Monday, March 6.
PCPC@WORK Church in the City Lunch
Come hear Kent Johnson, Senior Counsel at Texas Instruments, Inc. speak on Living Faithfully in a Multinational Corporation.
Song and Story Spring 17
Bring your children ages toddler through kindergarten to sing songs, listen to stories, and have an exciting time.
Young Adults TNF
The Young Adults are gathering at the Bateman home to learn what the Holy Sojourn looks like for the Christian. We will sing, pray, and hear from different teachers who will focus on a relevant topic fitted for the Christian sojourn.