Helping Hands
Volunteers are still needed! Join your deacons to extend your Helping Hands to our single moms, widows/ers, senior adults, and those with chronic illness who have asked for your assistance around their homes.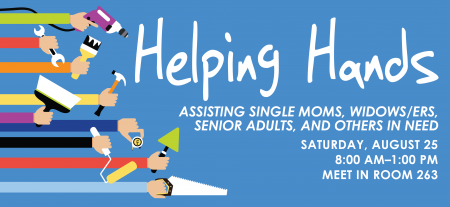 Send-off Reception for the Scruggs Family
Please join us to celebrate the Scruggs family before they move to Tennessee. Chad has accepted the call to be the Senior Pastor at Covenant Presbyterian Church in Nashville. Refreshments and a light lunch will be provided. No RSVP is necessary.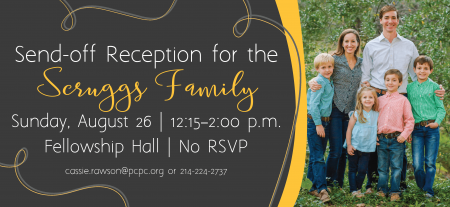 Cost of Poverty Experience
PCPC is excited to host the Cost of Poverty Experience simulation this fall! COPE will provide an opportunity for us to walk in the steps of low-income individuals and families living in our community and experience the obstacles that are faced, the decisions that are made, and the consequences that impact these families every day.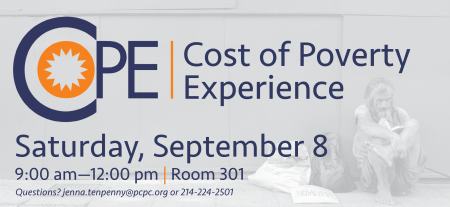 MidWeek Fall 2018
MidWeek is an opportunity to rest from your usual weeknight routine, and to join our church family a refreshing evening of worship, fellowship, and learning. Join us for our Vespers worship service in the Chapel, a delicious dinner in the Fellowship Hall, and classes, choirs, and activities for all ages.
New Member Class
Learn about PCPC's vision, purpose, ministries, service opportunities, community, membership, and more.
Men's Tuesday Morning Bible Study
Join us for our Tuesday Morning Men's Bible Study focusing on Christ in the Old Testament. Donuts and coffee will be served.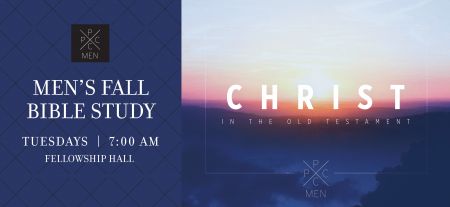 Marriage Ministry
Two classes will begin in September:
Union, for the seriously dating, engaged, and newlyweds. Re|engage, for married couples who wish to enrich their relationship.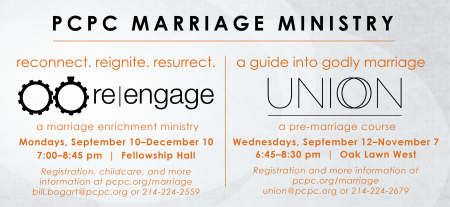 Women's Fall Bible Studies Begin
Women of all ages, we long for YOU to be a part of one of the women's Bible studies this year! Women are digging deep into God's word, building authentic caring relationships with one another, and sharing God's love with their community and world. Come get connected with other women seeking to know Christ through His Word through one of the PCPC Women Bible studies.