Officer Recommendations
The Session has approved April 15—May 15 for members to submit recommendations for the offices of deacon and elder. Elder and deacon recommendation forms are available in the literature racks and online.
Elder recommendation forms are here.
Deacon recommendation forms are here.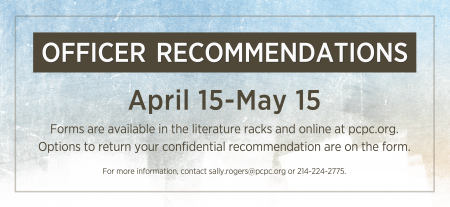 Ladies Missionary Coffee
Join us for coffee and fellowship as we hear from and pray for PCPC women serving around the world. Ashley, Jenny, Ruth, Claire and Sarah will be sharing their stories. Please RSVP.
Grandparenting Matters Seminar
Awaken to your incredible potential to influence your grandchildren spiritually. $20 for individuals, $35 for couples.
Family Ministries Parent Meeting
Parents, you are invited to join us for a Family Ministries Parent Meeting.
Mozart & Vivaldi
Back by popular demand! The PCPC Sinfonia presents this exquisite concert of classics in an intimate setting, which this year features instrumental chamber works by masters Wolfgang Amadeus Mozart and Antonio Vivaldi.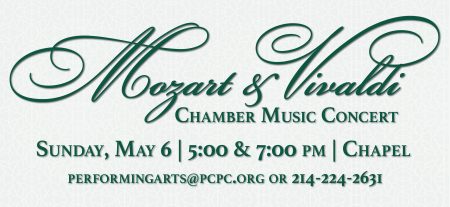 International Student Welcome Party
A new group of international students is arriving at SMU to study English prior to pursuing further study. Join us to welcome them Texas-style with a picnic at Burleson Park.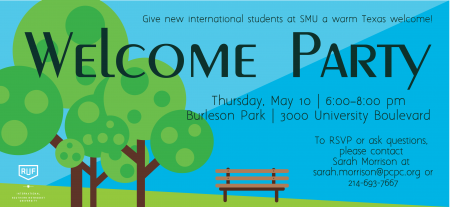 Early in the Morning- Bible Blogs
Join us for this five-week study taught by Neatice Warner. Come for all or whenever you can!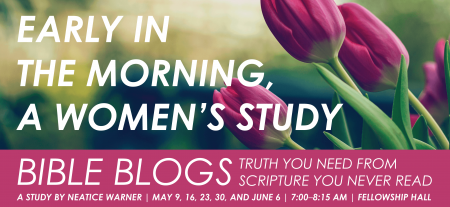 Women's Maymester Bible Study
Come for all or whenever you can! No sign up is necessary and is for women of all ages.
Pegasus Fellowship & Internship
The Pegasus Fellowship is an intensive nine-month theological and spiritual development program designed to equip Christians for Gospel leadership in the world. The Pegasus Internship is an intensive four-week program for rising high school seniors and recent graduates designed to provide a foundation for integrating faith into all areas of life.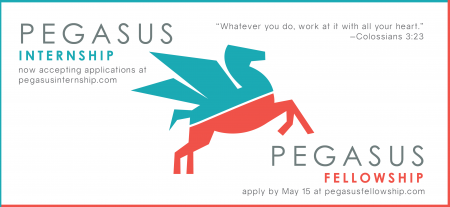 Subscribe to eThis Week
Sign up for PCPC's eThis Week and get all the upcoming PCPC news including updates on our EXTEND Campaign.