New Member Class
Learn about PCPC's vision, purpose, ministries, service opportunities, fellowship opportunities, membership, and more.
The church joining date for this class is Sunday, May 3, 2020.
Midweek
Midweek is an opportunity to rest from your usual weeknight routine, and to join our church family for a refreshing evening of worship, fellowship, and learning. Join us for our Vespers worship service in the Chapel, a delicious dinner in the Fellowship Hall, and classes, choirs, and activities for all ages.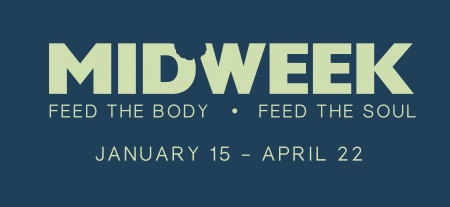 DivorceCare
PCPC recognizes increased divorce/separation rates as a growing challenge, so we desire to offer a ministry to the community for anyone going through this process. DivorceCare is a ministry that works to help those affected by divorce or separation to face the challenges and move towards rebuilding life.
Sanctity of Life Prayer Gathering
Following Sanctity of Life Sunday, come pray for the Kingdom to be advanced through a holistic response to unplanned pregnancy. Topics for prayer include the unborn, foster care and adoption, teen parents who have chosen life, and mothers who have placed their children for adoption.
Desserts and coffee will be provided.
Men's Tuesday Morning Bible Study
Join us as we spend time in the word and around the table. Come for great teaching, table fellowship, coffee, and donuts.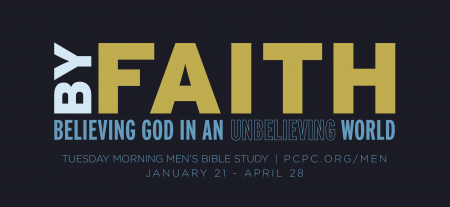 International Student Lunar New Year Party
Join us for a dumpling party to celebrate the Lunar New Year! This will be a wonderful opportunity to connect with international students from SMU to celebrate a very important Asian holiday. We will make dumplings, enjoy fellowship, and watch the traditional new year program.
All-Church Sunday Morning Community
Join us on Sunday, January 26 as we meet in the Fellowship Hall at 9:30 a.m. and 11:00 a.m. for a special combined Sunday Morning Community (SMC) with Dr. Stephen Meyer. Dr. Meyer is a committed Christian, a leading scholarly voice in the intelligent design movement, and the Director of the Center for Science and Culture at the Discovery Institute in Seattle.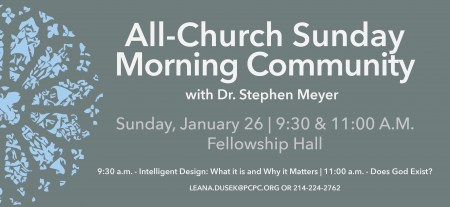 New Missionary Commissioning Luncheon
Join us to celebrate Shannon as she prepares to move to Japan to serve with Mission to the World, Laura and Paul as he serves as the Regional Director in Texas of Metanoia, the prison ministry of the PCA's Mission to North America, and Heidi as she serves with SMU RUF – International. They will be commissioned in Worship that morning as PCPC Home Church Missionaries.
Adkins & Nielson Concert
Join us for a magical evening with Dallas Symphony principal cellist Christopher Adkins and Steinway Artist and PCPC elder Stephen Nielson, whose annual chamber recital is a perennial favorite.
Topping Out Sunday
Come leave your mark as we top out the new children's building. From 10:45 a.m. to 1:30 p.m. on Sunday, February 9th, we invite you out in the future courtyard to sign the final steel beam before it's raised into place. Come and go lunch will be provided.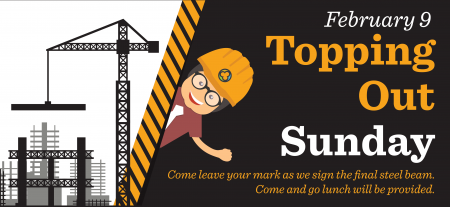 Elementary Dessert Wars: Mother/Son Valentine Party
Join us for a fun and interactive Mother/Son Valentine Party. There will be a team-building activities, prizes, and games.