RE-ENTER Weekends
Our deep desire this spring is for every member and friend of PCPC to join us for one of our new RE-ENTER Weekends. The purpose of the weekend is to help us connect more deeply to Christ, to one another, and to the great vision God has given us to EXTEND His Kingdom. Register now at pcpc.org/re-enter.
High School Florida Trip
All incoming 9th-12th graders - Join us in Panama City Beach, Florida, for an incredible week of fun, sun, worship, and teaching. Registration is now full. Please join the waitlist.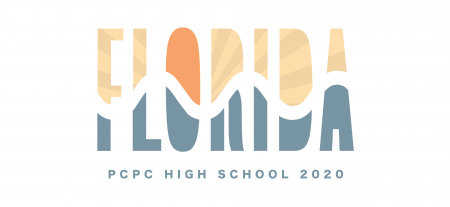 Women's Lenten Prayer
Come worship and pray with us as we prepare our hearts in anticipation of the cross and resurrection of our amazing Savior, Jesus! Led by Elizabeth Robinson.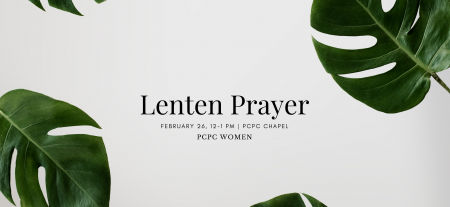 Foster Care Orientation
Come learn from agency professionals regarding next steps in becoming foster parents, serving as a Court Appointed Special Advocate (CASA) volunteer, trauma-informed care, and other ways you can support PCPC families who will receive foster care placements in the future. Their desire is to educate and train PCPC members to step out in faith and respond to the needs of children in our city.
Childcare will be provided for this event.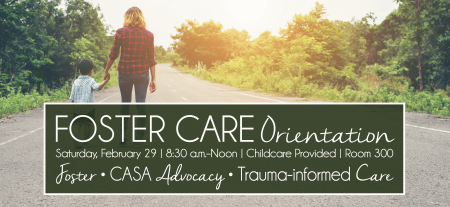 Alpha Spring Course
Alpha is an opportunity to explore life and the Christian faith in a friendly, open, and informal environment.
Find more information HERE.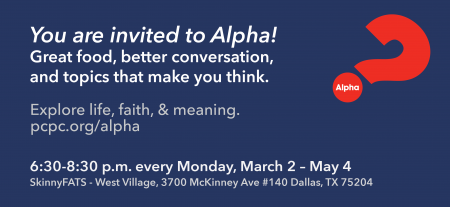 Come to the Table
We are thrilled to be hosting our 5th Come to the Table event and delighted the Lord continues to make this evening about connection with Him and each other as we serve, rejoice and enjoy a meal in a member's home. We hope you will join us and bring a friend!
All-Church SMC with Dr. Richard Pratt
Join us for a combined Sunday Morning Community lead by Dr. Richard Pratt who is a theologian, author, and founder and President of Third Millennium Ministries. Dr. Pratt will challenge us to continue to think about our call to Extend.
Missionary Mailings
Write handwritten notes of encouragement to our missionaries around the world. Lunch and children's supplies provided. Donations for lunch appreciated.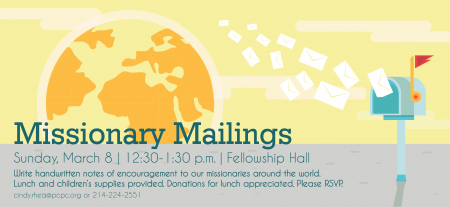 Kevin DeYoung, Guest Preacher
Join us as Pastor Kevin DeYoung guest preaches at the 9:30 and 11:00 a.m. services.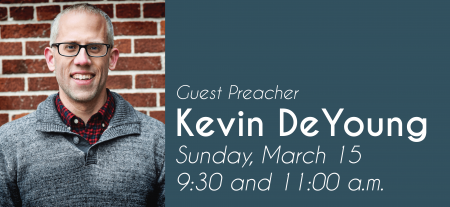 Preschool Easter Song & Story
Join us for a special Easter Song and Story followed by lunch from Chick-fil-a at no cost to you! Friends and families are welcome to join too!
The Choir of St. John's College, Cambridge
The Choir of St John's College, Cambridge is one of the finest collegiate choirs in the world – known and loved by millions. Founded in the 1670s, the Choir is known for its rich, warm and distinctive sound, its expressive interpretations and its ability to sing in a variety of styles.