Men's Tuesday Morning Bible Study - Summer
Summer is here! Join us for our Tuesday Morning Men's Bible Study on Desires taught by Pat Hobin, James Madden, and Brent Baker. Donuts and coffee will be served. Come to one or all sessions!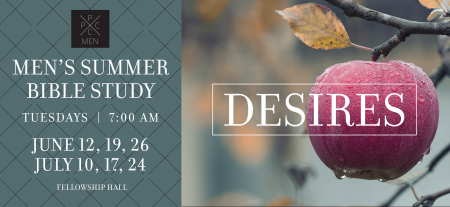 "How People Change" - A Summer Study
A six-week study about "HOW PEOPLE CHANGE" from the book by the same title written by Tim Lane and Paul Tripp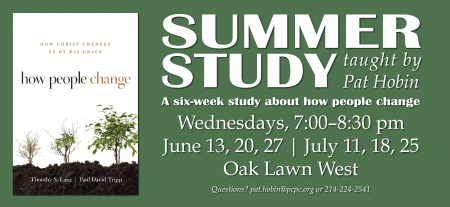 RESET - A Women's Study
RESET is a summer gathering of women for a RESET of our focus on Christ. Each week we will gather to be refreshed and reminded of who we are in Christ and hear stories of where God is at work in our city. We will share our lives with each other, pray together, challenge one another. Come and invite a friend!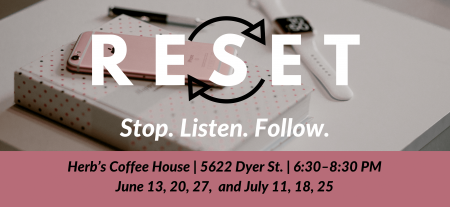 Summer Book Club
Throughout the Summer, Fathers and sons will have the chance to read and discuss a chapter book. Our goal is to find ways of reading truth in the stories we might find ourselves reading throughout the year. Whether it's the Box Car Children, or Pilgrims progress, how do we see Gospel truth in our stories? This study is for Elementary Dads and their son's; rising 2nd through 4th grade.
Friday Night Lights
Elementary kids and parents are invited to join in a fun game of ultimate soccer at Preston hollow Park with pizza to follow!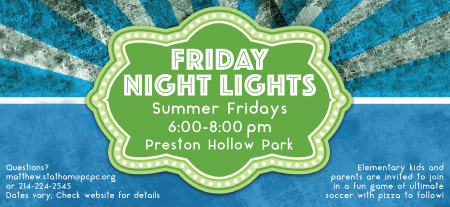 Groundbreaking Celebration
Celebrate this momentous occasion with us as come together for a time of worship and prayer followed by a fun family picnic. Dinner will be provided, along with outdoor games for children and adults, and a sweet treat. Bring the whole family!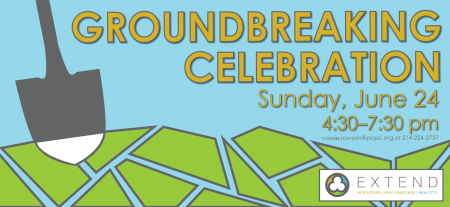 International Student Welcome Party
A new group of international students is arriving at SMU to study English prior to pursuing further study. Join us to welcome them Texas-style with a picnic at Burleson Park
All Church Hymn Sing
If your Sunday Morning Community isn't meeting or if you just want to exercise your vocal cords, join us for a joyous all church Hymn Sing over the holiday weekend. All are welcome; no experience required!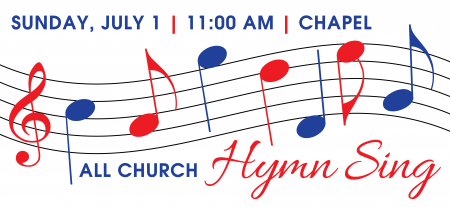 Summer Musikgarten
PCPC Arts Academy's Musikgarten classes are designed to provide a way for parents to give this gift to their children while bonding parent and child. Grandparents are welcome, too!
Fall 2018 Silent Retreats
Sign ups are available for Fall 2018 Silent Retreats to Sky Ranch in Ute Trail, CO. Space is limited so sign up early to experience quiet and stillness with the Lord.