New Members Class
Is the Lord calling you to be a member of PCPC? Our New Member Class gives you the opportunity to explore that question as we discuss our church's beliefs, vision, and mission.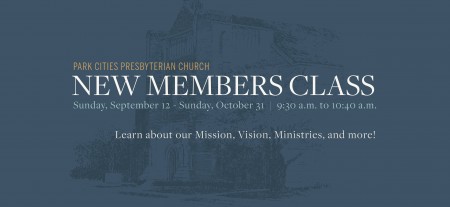 Helping Hands
Be the hands and feet of Jesus and join the deacons and other volunteers to help single moms, widows/ers, senior adults, and those with chronic illness by doing odd jobs (light repairs, maintenance, and minor jobs ) around their homes.
West Dallas Community School: Clean-up Day
Join City Missions in serving West Dallas Community School! Volunteers of all ages are needed to clean, garden, help with teacher projects, and other tasks. Breakfast will be provided. RSVP to Jenna Tenpenny.
Men's Integrity Groups
The purpose of Integrity Groups is to provide scripturally focused groups that connect theological concepts with the day to day challenges faced in the hearts of men. These groups gather to develop and expand a deeper spiritual life, build community with others, increase one's capacity for the honesty needed to walk in light, and to deepen personal and private integrity. Group sessions are both open and closed and utilize a variety of interaction models. Find out more about Sexual Sanity and Spiritual Life of A Man groups. New groups begin August 12.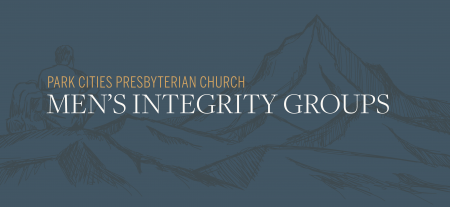 All-Church Prayer
We long to be a church that prays with and for each other. Whether you have a prayer of praise, request, emotional, relational, or spiritual need, come to be prayed with by one of our elders or pastors.
Women's Fall Bible Studies
Looking for ways to grow your personal Bible study and connect with other women? Join us for Women's Bible Studies this fall.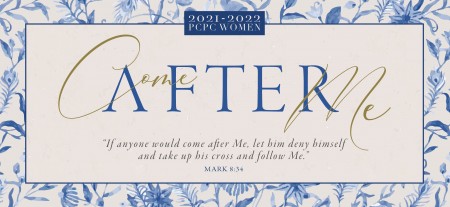 Fall Marriage Ministry Classes
The PCPC Marriage Ministry seeks to build vibrant marriages through instruction, testimony, and community. Whether you're seriously dating, engaged, newly married, or married for years, PCPC offers classes for each stage. Union, a pre-marriage/newly married program focusing on a variety of topics, happens on Wednesdays, September 15 through November 10. re|engage, a marriage enrichment program for all couples seeking to strengthen their relationships, happens on Mondays, September 13 through December 13.
Registration opening soon.
Check out our Union and re|engage classes at pcpc.org/marriage.
Dad Talk
Dads, meet us for lunch and Dad Talk on Wednesdays this fall! A Dad's role is the high calling of Biblical discipleship of your children and family. At Dad Talk, we want to help you understand your role so that you may fulfill it.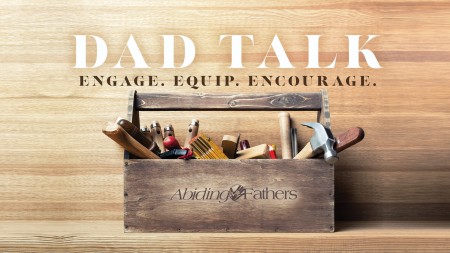 Children's and Youth Choirs
Children's and Youth choirs are back this Fall! We will be beginning our weekly rehearsals on Wednesday, September 15.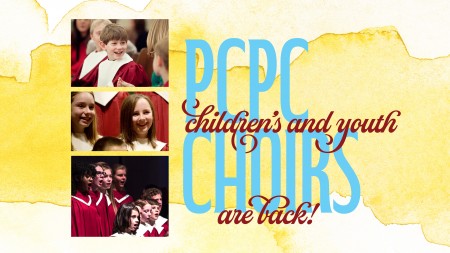 DivorceCare
Are you seeking help and healing for the hurt of separation or divorce? DivorceCare is a ministry that works to help those affected by divorce or separation to face the challenges and move towards rebuilding life. Here is where you'll find caring people who understand the issues, begin the healing process, and receive God's comfort and support. Join our weekly support group led by Patty Moody. Materials are $25 (scholarships available). The course is open to the community and covers topics such as "The Road to Recovery," "Grief and Depression," and "Financial and Legal Issues." Don't try to go through divorce or separation alone.
Volunteer Opportunities
PCPC has many volunteer opportunities in PCPC Kids and our Frontline Ministry. Also opportunities with ministry partners like Apartment Life, Bonton Farms, Mercy Street, RUF International, Vickery Trading Company, and others! You can learn more by visiting PCPC.org/volunteer.