Day of Prayer & Fasting
During January, we are going to set aside Wednesdays as a day of prayer and fasting (for those who are able). Our Sanctuary doors will be open from 8:30 a.m. to 5:30 p.m. Guided prayers are available for you here.
Please join us as we praise God for who He is, confess our sins before Him, express our gratitude for all He has and is giving us, and cry out to Him in our time of need.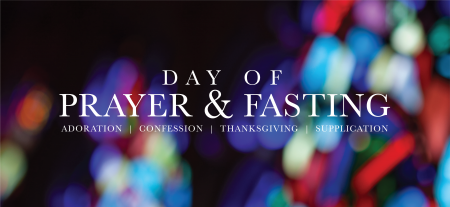 New Members Class
The New Member Class gives you the opportunity to hear from different ministry leaders and learn more about our church's beliefs, purpose, vision, and mission. We talk about the benefits and expectations of membership and walk through the constitutional questions (membership vows) to join the church. We want all our members to connect to Christ and to one another, to abide in Christ, and to extend Christ. We want you to understand what these things mean and how you can take your next step in Christ as you become a member.
The next New Members Class will start meeting on Zoom from 9:30 a.m. to 10:30 a.m. beginning Sunday, February 7. We will continue on Zoom and hope to meet in person sometime in March, if possible. We will send participants the Zoom link each week.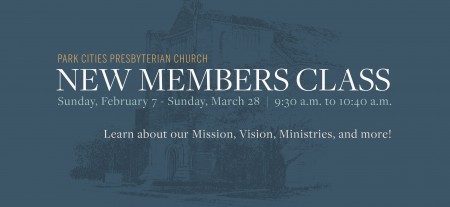 Spring 2021 Bible Studies
For the 2021 spring semester, we are excited to again offer virtual Bible studies. Women's classes will be available on Tuesday, Wednesday, and Thursday. Our Kids Ministry has developed a special series for our children as they too hear Jesus' stories. We have a couples class called Focus that meets on Wednesdays. And PCPC Men will meet virtually on Tuesday mornings. Online groups can meet throughout the week.
We pray that this spring's study will result in greater unity in Christ and love for one another as we learn more about Jesus through the stories of our King.
The semester begins in February. Registration is open.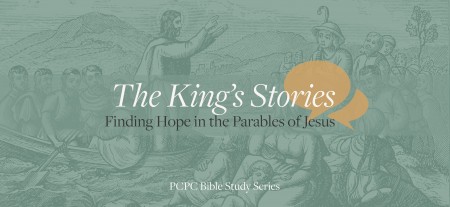 Men's 2.0 Integrity Groups
The purpose of Integrity Groups is to provide scripturally focused groups that connect theological concepts with the day to day challenges faced in the hearts of men. These groups gather to develop and expand a deeper spiritual life, build community with others, increase one's capacity for the honesty needed to walk in light, and to deepen personal and private integrity. Group sessions are both open and closed and utilize a variety of interaction models. Find out more about Sexual Sanity and Spiritual Life of A Man groups.
MTW Virtual Conference
PCPC is joining with other churches in the PCA for the MISSION TO THE WORLD Virtual Missions Conference in February! Speakers will include MTW Coordinator Lloyd Kim, International Director for Africa, Victor Nakah, and our PCPC Missionary, Cartee Bales, who is the MTW Senior Director of Field Operations. Of course, you will hear from our own Home Church Missionary, Julian Russell, from the Bahamas, and PCPC Missionary, Doug Shepherd, from Ukraine! Most all of our MTW missionaries will be available for live chats at different times throughout the conference. You will be able to choose workshops and roundtables to hear stories from West Africa, Thailand, Europe, Asia, the Pacific, the Middle East, and much more! Check out the international recipes you can make to have at home or with a small group while you watch at home.
Sign up now. It's free! Register by January 19 at mtw.org/vmc, and you will also receive a free gift in the mail!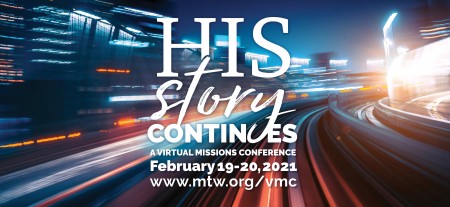 PCPC Kids
As we go through this season of physical distancing, our Children's Ministry staff along with key volunteers are working diligently to provide resources to you and your family.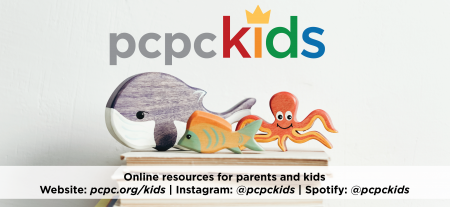 Lessons in Genesis
The Senior Adult Ministry is offering an online Bible study video series entitled Lessons in Genesis. You can watch the lessons any time throughout the week!
Pastor Ron Williams led a 5-week course on Genesis during the fall of 2020. For the 2021 spring semester, he will bring us themes in Genesis chapters 1-3 which give us an insight into Reality, Being, Relationship, Sin, and Salvation. In other words, the great Rubrics of God – Man – Sin – Christ - Salvation. Genesis is the Book of Beginnings. The Genesis narratives tell us how it all started. Join us online for Lessons in Genesis beginning in mid-January!
Marriage Ministry - UNION
Are you seriously dating, engaged or newly married? The PCPC marriage ministry wants to guide you into marriage as God intended it. Registration is now open for the spring 2021 semester, which will begin the first week of February.

E-This Week Newsletter
The "e-This Week" features what you need to know about the upcoming weekend at Park Cities Presbyterian Church. You can preview upcoming events and messages, as well as EXTEND updates and information about our ministries. It arrives in your inbox every Thursday afternoon.