Missionary Send Off Luncheon for Martin Family
Join us to celebrate and send off PCPC Home Church Missionaries Jenny and Tim Martin and their children Hudson and Annalise as they return to Japan.
Poinsettias in the Sanctuary
Poinsettia reservations will be online this year through Tuesday, November 27. PCPC members have the opportunity to purchase a poinsettia in memory of or in honor of a friend or loved one.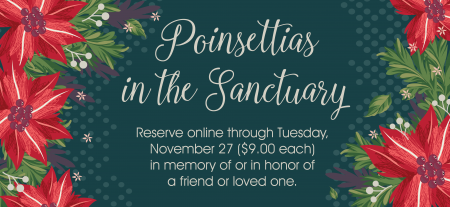 Church in the City Speaker Series: Featuring Bob Doll
Come hear Bob Doll of Nuveen Asset Management speak on the Generous Life at two separate events: PCPC Foundation dinner and [email protected] breakfast.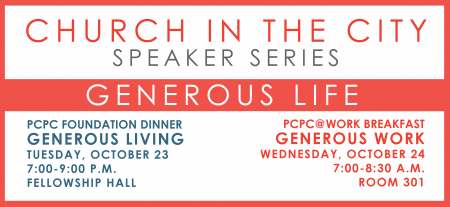 Global Local Month
God is at work through our Global Local Ministries. He has put the world at our doorstep, and we would love to invite you to participate in our upcoming ministry opportunities in November. Come be a part of extending the transforming presence of the Kingdom of our Lord Jesus Christ in Dallas to the world!
Extending the Gospel to Refugees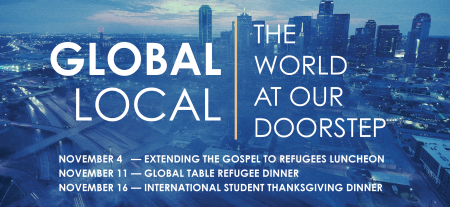 Jennifer Barnes Jazz Dinner
Enjoy dinner with live music featuring jazz vocalist Jennifer Barnes. An exceptional artist, she performs extensively across the country and is the Director of Vocal Jazz Studies at UNT. Brian Piper and his trio will be joining her for this fabulous evening.
Tickets are $18 and may be purchased at HERE.
The Bridge
Come hear Ashley Ferguson! The Bridge is a coming together of all women to hear of God's hope and grace in the life of a PCPC woman. Join us for a light dinner, fellowship, and a story of encouraging faith. Dinner is $5 and no RSVP is necessary. Light desserts and coffee will be served.