Journey of Generosity (JOG)
A JOG is a 2-day experience with your peers discussing the generous life. We call these events a Journey of Generosity because we are all on our own journeys and it is invaluable to come together to encourage each other along the way.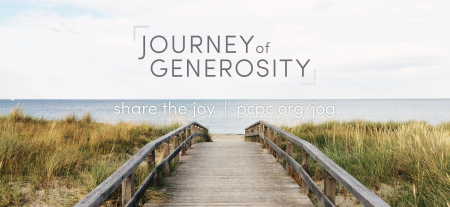 Song & Story
Join the Children's Ministry this Spring for Song & Story! The program is suitable for ages toddler through kindergarten. We will sing songs, listen to stories, and have an exciting time!
Missionary Luncheon for the Rayl Family
Join us to send off Taylor and Brett Rayl and hear about their work at Christ Bible Institute in Nagoya, Japan.
Lunch provided, donations appreciated. Please RSVP.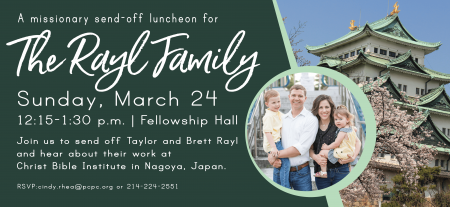 Elijah: Spring Choral Concert
Come experience Felix Mendelssohn's vivid musical depiction of the life of the prophet Elijah, from his dramatic confrontation of the prophets of Baal to his being taken to heaven in a whirlwind with chariots of fire. This staged presentation features PCPC's children's, youth, and adult choirs with symphony orchestra.
Childcare is provided at this concert by online registration only, for children from birth to kindergarten. Please make your reservation by Thursday, March 21.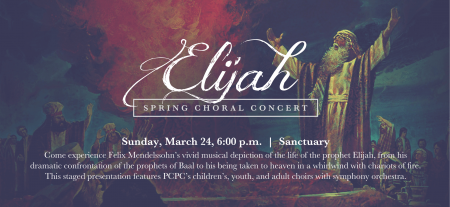 The Bridge
Come hear Ann Carolyn Williams share her story of rescue. The Bridge is a coming together of all women to hear of God's hope and grace in the life of a PCPC woman. Join us for a light dinner, fellowship, and a story of encouraging faith. Dinner is $5 and no RSVP is necessary.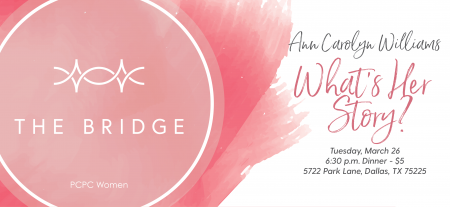 Grandparenting Seminar Part 2
Did you realize that Satan has declared war on the family? From the beginning, God established the family as an Icon – an image bearer of Him on the earth. The enemy wants to erase that image and cripple generational faith. Join us as we explore the challenges we face and practical strategies for drawing close to and discipling your grandchildren. Register online.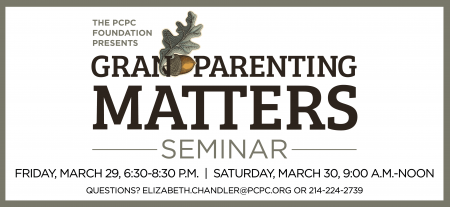 All Church Prayer for Healing
Come join us for a prayer service in which our elders will be praying over all who might have needs for spiritual, physical, emotional, or relational healing. Please come with whatever need you might want to share or join in praying for others.
Prayer requests will be shared with and prayed for privately with two or three elders and held in confidence. Visitors are welcome.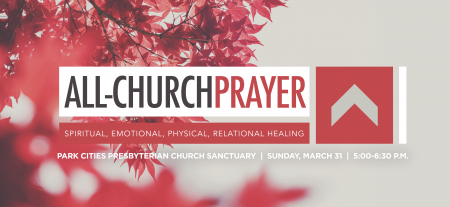 Dignity Serves Weekend Intensive
Dignity Serves is a paradigm-shifting, deeply impactful experience that teaches participants how to both serve and be served with dignity in every aspect of life. The principles of the course are built on the foundation of Scripture and based on the idea the that because every person is created in the image of God, every person possesses dignity.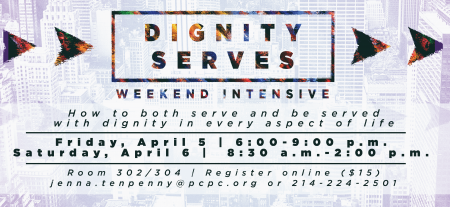 Helping Hands
Join the deacons to extend helping hands to our single moms, widows/ers, senior adults, and those with chronic illness who have asked for assistance around their homes.
To request help, contact Wilma Morgan.