Welcome to PCPC Women!
We are glad you're here! To keep up to date on our latest events and programs, follow along with our social media! We will continue to update this page as changes occur.
YOU are loved by God and us!
If you need prayer for any reason, please contact PCPC Women.
It is our privilege to love and serve one another because of the incredible grace and love we have in Jesus!
"May the God of hope fill you with all joy and peace in believing, so that by the power of the Holy Spirit you may abound in hope." Romans 15:13
---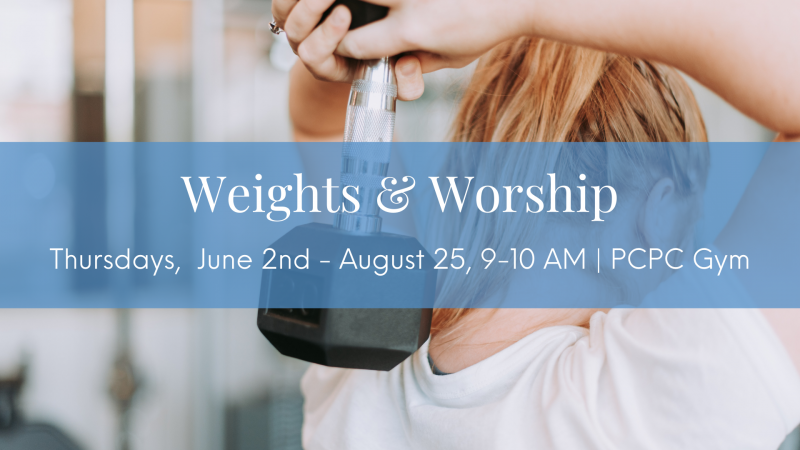 Weights & Worship
Join us for a fun-filled women's exercise class for all levels with weights, stretching and cardio. The cost is $10 per class, registration will be open weekly. Childcare is provided for Birth - 4th grade.
Cool Down Conversations
Feel free to "cool down" from Weights & Worship (or just the Summer heat) at 10:30 a.m. in Kid's Chapel while enjoying a sweet time of fellowship with other moms. Each week, a special guest speaker will discuss relevant topics that are certain to encourage and equip you during these summer days with your children. This is a weekly opportunity geared toward moms of nursery, preschool, and elementary-aged kids, but all are welcome to attend. Childcare is offered for 3-months through 4th grade (same childcare link above).
---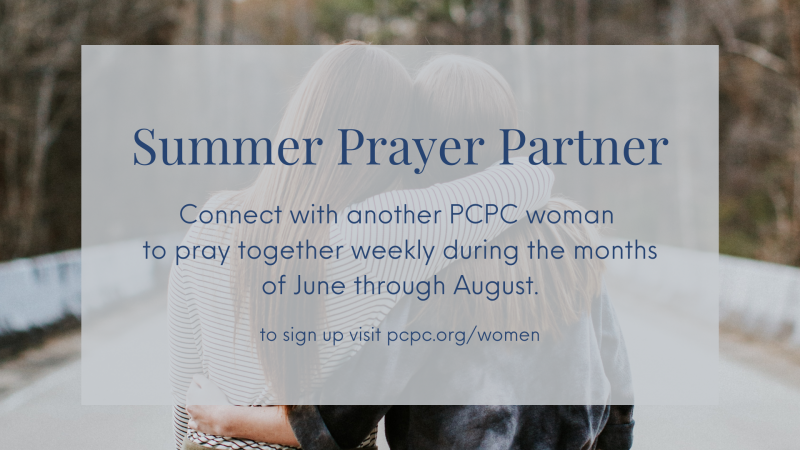 Summer Prayer Partner
Sign up to be paired with another PCPC woman to meet weekly and pray for the months of June through August. Questions? Contact Brittany Gaskill
---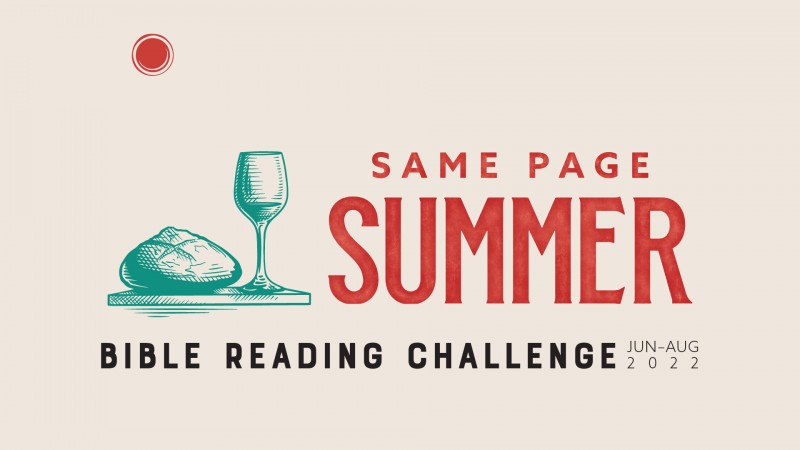 Same Page Summer Bible Reading Challenge
Are you looking for a way to stay connected this summer and continue in God's Word? We want to invite you to feast with us in the Scriptures. There is a table piled high and full of the most delicious food you can imagine and we have a seat for you at the table. We are busy women with busy lives and we spend lots of time reading many things, but are we routinely reading and consuming the entirety of God's Word? Let's desire to be strong women with a regular diet of Truth- fruitful and nourished women.
Below you will find a link to download the PDF plan. There are ESV paper-back Bibles available in the PCPC Bookstore for purchase as well as printed PDF plans.
What's Coming Up?
June 1 - August 31 - Summer Prayer Partner
June 1 - August 31 - Same Page Summer, Bible Reading Plan
June 2 - Weights & Worship
August 1 - Fall Bible Study Registration Opens
---
Need Pastoral Care or Counseling?
---
Follow PCPCWomen on Facebook, Twitter, and Instagram!
Sign-up for the PCPC Women's Email List