Women's Summer Bible Studies!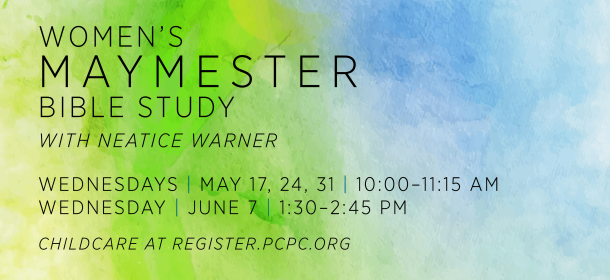 Maymester Bible Study – Conversations with the Creator
Teacher: Neatice Warner
May 17–31, 10:00–11:15 am
June 7, 1:30–2:45 pm
PCPC – Oak Lawn West Main Meeting Room
Join us for "Conversations with the Creator" four lessons from biblical individuals' lives about communication with our amazing God! Come for learning and interaction and bring a friend!
For more information contact Linda Weaver or Neatice Warner
Childcare is available for children birth - k by reservation only by emailing Childcare
---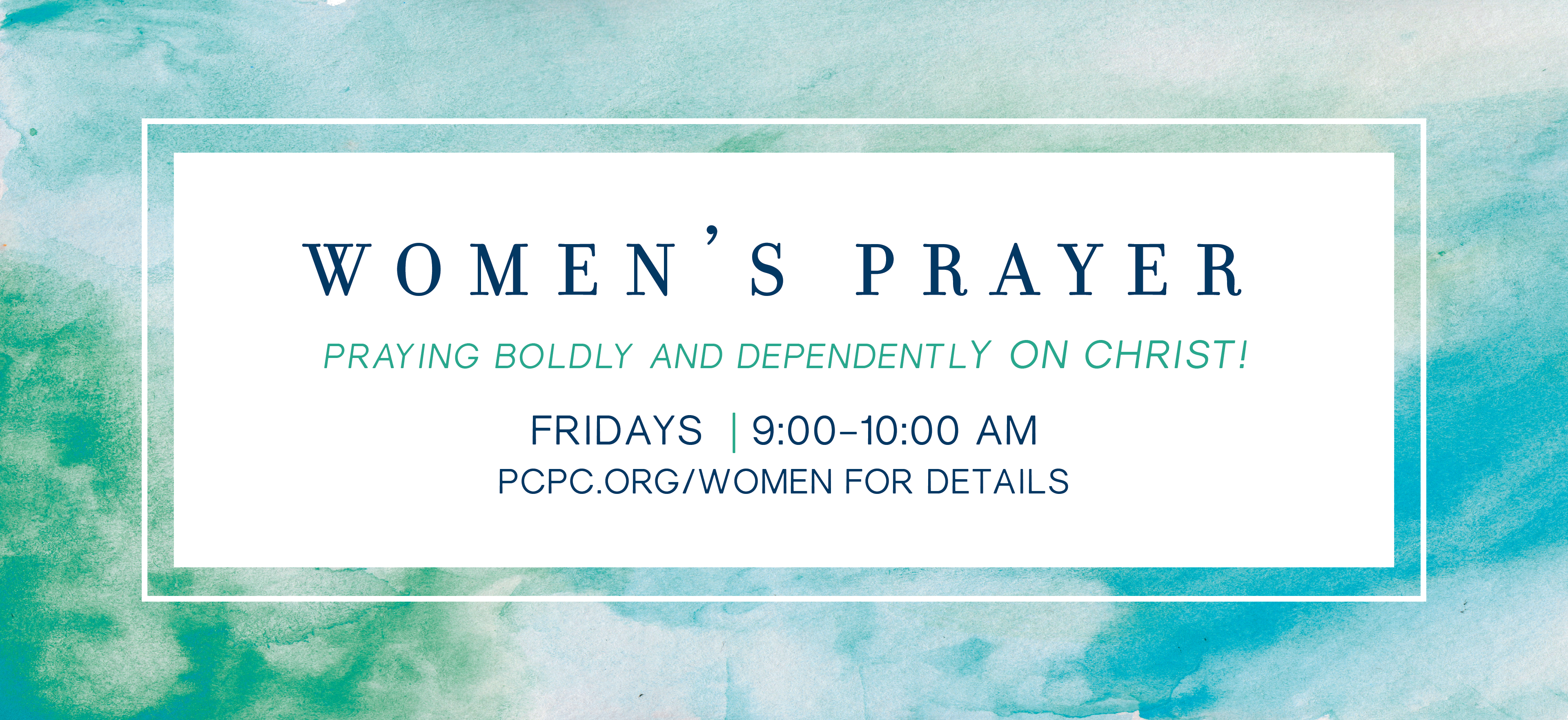 Women's Prayer
Every Friday morning
Dates and location can be seen here.
PCPC Women's Prayer meets every Friday morning to pray boldly and dependently on Christ! We are asking God to give us spiritual wisdom and insight so that we might grow in knowing Him better. We pray that our hearts will be flooded with light so that we can understand the confident hope He has given us.
Each week stands on its own, so please come when you can to pray for the concerns and needs of your heart and family, our community, city, and the world!
---
Follow PCPCWomen on Facebook, Twitter, and Instagram!