"Out of the valley of trouble, the LORD will make a door of hope." From Hosea 2:15
---
Welcome to PCPC Women!
We are glad you're here! To keep up to date on our latest events and programs, follow along with our social media! We will continue to update this page as changes occur.
YOU are loved by God and us!
If you need prayer for any reason, please contact PCPC Women.
It is our privilege to love and serve one another because of the incredible grace and love we have in Jesus!
"May the God of hope fill you with all joy and peace in believing, so that by the power of the Holy Spirit you may abound in hope." Romans 15:13
---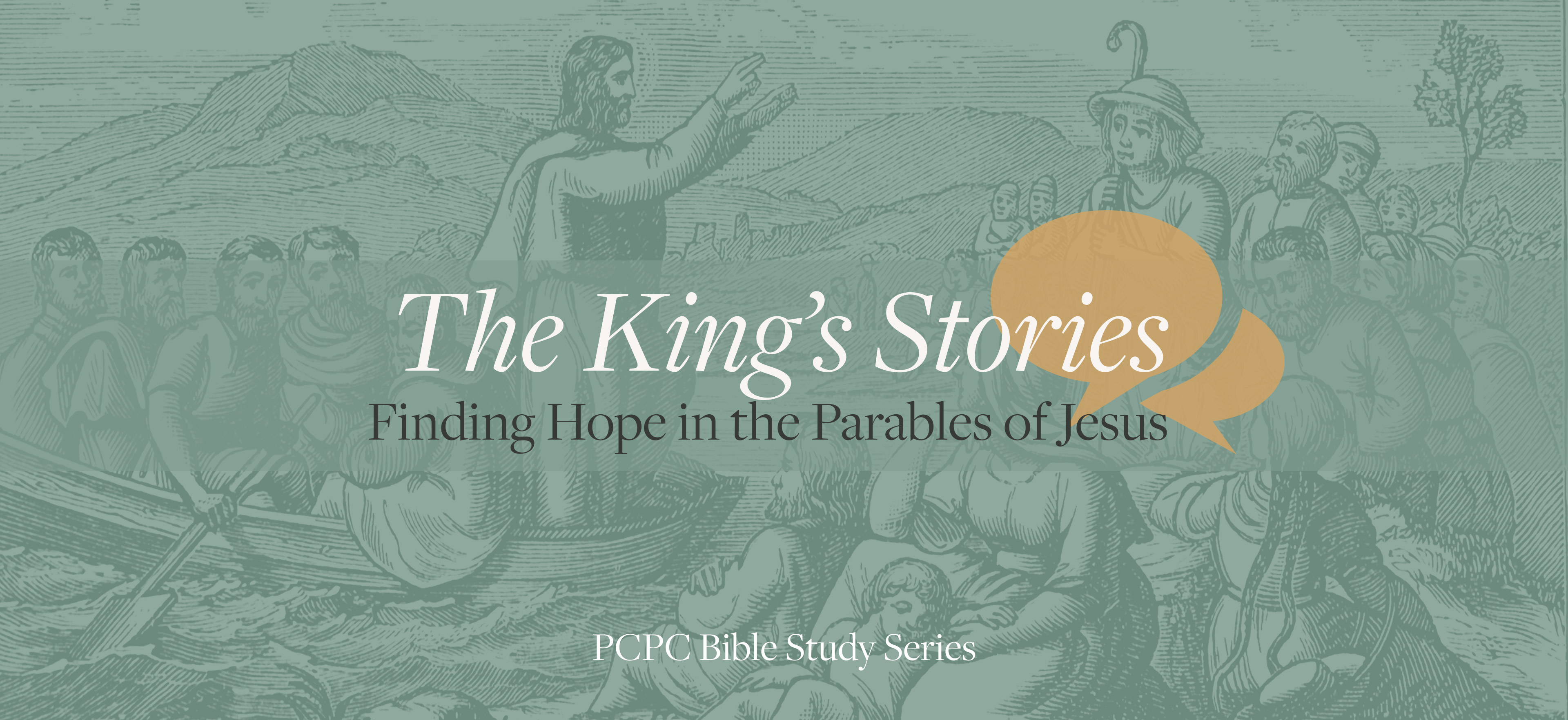 Sign up for Women's Bible Studies! This spring, we are studying The King's Stories, focusing on the parables of Jesus.
The study will be 11 weeks long, taking off the weeks of spring break and Holy Week, March 16 and March 30. Early Morning Bible Study will be February 3 – March 10. All women will be studying the same passages, but each Bible Study will be taught by their own teacher. Stay informed about our construction progress by checking our website for the latest in-person meeting plans. All in-person meetings will require masks and social distancing.
UPDATE: 1/13/21 Women's Bible studies will meet virtually, and some have in-person options, for the month of February. A Mother's Heart, Wednesday Watchmen, EMBS, Focus, and TMBS will not meet at the church for lecture and small groups in February due to COVID-19 and construction limitations.
If you attended Bible Studies last fall, you still need to register for the spring.
Our Children's Ministry is excited to offer preschool lessons, crafts, and activities to complement your study on The King's Stories following the same passages you will study as adults! For a small cost of $10 per child for the semester, we will provide links each week for you to access the videos online along with links for songs. In addition, supplementary material will be delivered directly to your home. Please be sure to list the names and birthdays of your children when you register. Our teachers will pray for them by name weekly and mention them by name in the videos as they teach over the semester - Preschool Registration.
The semester begins in February. Registration is open.
---
Bible Study Options for Women
Tuesdays: A Mother's Heart, Precepts AM & PM
Wednesdays: Early Morning Bible Study, Wednesday Watchmen AM & PM, Young Women's Bible Study
Thursdays: Thursday Morning Bible Study
---
What's Coming Up?
February 2-4 - Women's Spring Bible Study Starts
---
Need Pastoral Care or Counseling?
---
Follow PCPCWomen on Facebook, Twitter, and Instagram!
Sign-up for the PCPC Women's Email List