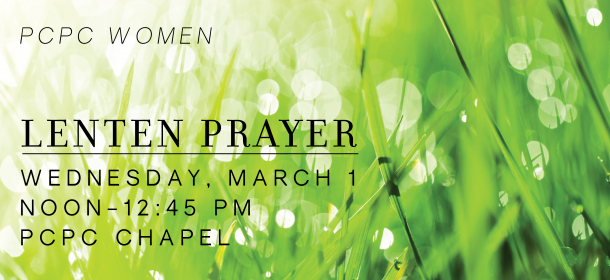 Wednesday, March 1
12:00–12:45 pm
PCPC Chapel
Come worship and pray with us! Fill your heart with joy and thankfulness during the Easter season by looking intently at our Lord Jesus Christ's death and resurrection.
Please email Childcare@pcpc.org by noon, Monday, February 27 to make a reservation for children birth – k.
---
PCPC Women's Spring Bible Studies
Interested in joining one of our Bible Studies for the spring? We would love to have you!
FOR DETAILS ON EACH STUDY CLICK THE STUDY LINK BELOW
Tuesdays – A Mother's Heart, Precepts AM and PM
Wednesdays – Wednesday Watchmen AM and PM, Focus, Young Women's Bible Study (YWBS)
Thursdays – Thursday Morning Bible Study (TMBS)
3rd Tuesday/Thursday - Circles - For details see THIS WEEK or E-THIS WEEK
For more information on how to get involved in any of our women's studies
Please contact Leslie Newman
NEW ATTENDEES ARE WELCOME ANYTIME!
---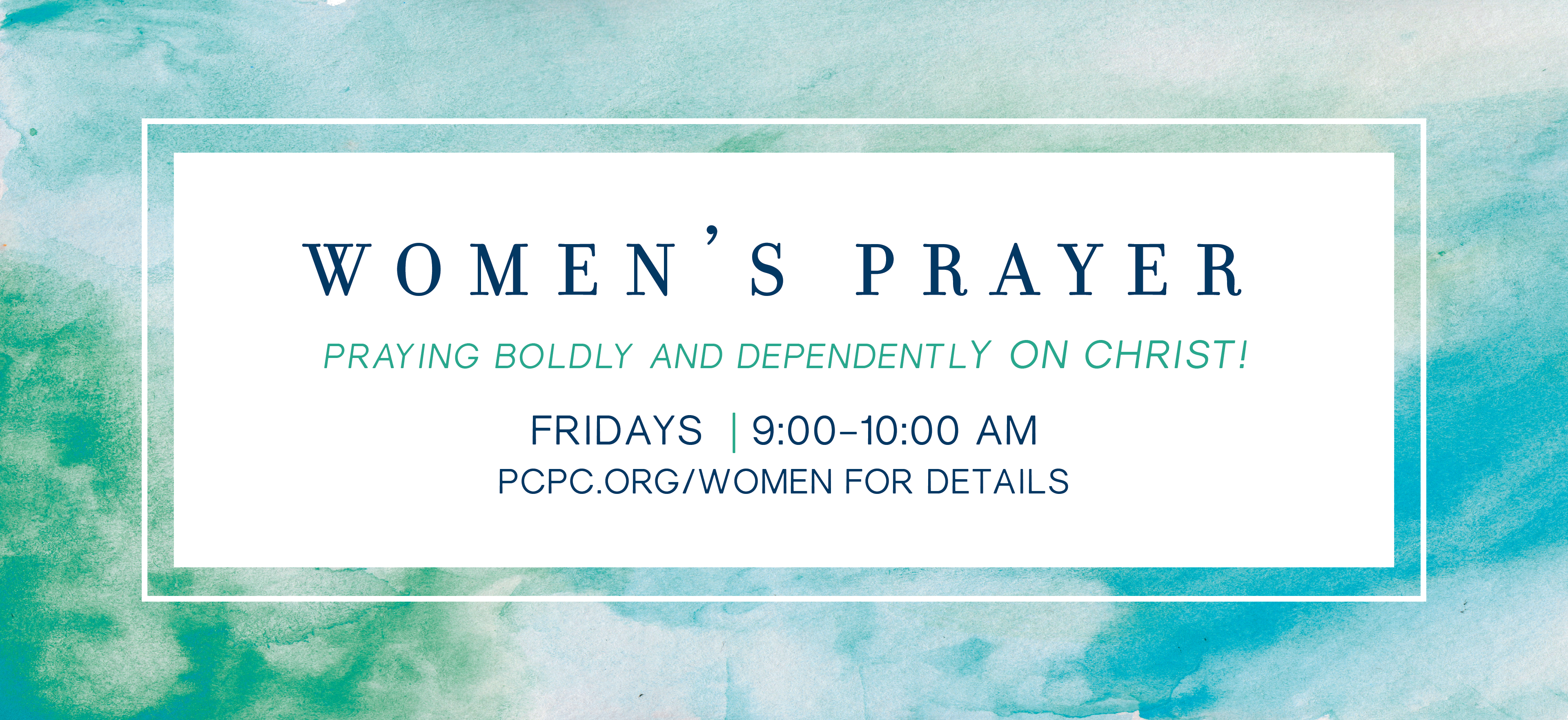 Women's Prayer
Every Friday morning
Dates and location can be seen here.
PCPC Women's Prayer meets every Friday morning to pray boldly and dependently on Christ! We are asking God to give us spiritual wisdom and insight so that we might grow in knowing Him better. We pray that our hearts will be flooded with light so that we can understand the confident hope He has given us.
Each week stands on its own, so please come when you can to pray for the concerns and needs of your heart and family, our community, city, and the world!
---
Follow PCPCWomen on Facebook, Twitter, and Instagram!