"And they devoted themselves to the apostles' teaching and the fellowship, to the breaking of bread and the prayers." Acts 2:42
---
Women's Bible Studies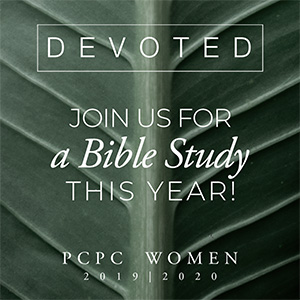 We want YOU to be part of growing in God's family with us this year!
We have 9 studies available this spring semester. Registration for NEW ATTENDEES only. You do not need to reregister if you have been in a Bible study this fall. (Precepts - II Corinthians does need to register for spring)
BIBLE STUDIES BEGIN THE WEEK OF JANUARY 14
For details on each study, please click the study link below (in blue).

Tuesdays
A Mother's Heart
Precepts A.M. and P.M.
---
Wednesdays
Early Morning Bible Study
Wednesday Watchmen A.M. and P.M.
Focus - Women and Men's Study
Young Women's Bible Study (YWBS)
---
Thursdays
Thursday Morning Bible Study (TMBS)
---
SIGN UP HERE FOR WOMEN'S BIBLE STUDIES
As you enjoy time in a Bible study, we are delighted to encourage your children in the Lord. Children 3 years and older are invited to participate in an in-depth program geared to help them grow in love for God and His Word. The program, led by skilled teachers, include Bible stories, memory verses, music time, snacks and play. Beyond those activities, the lessons will follow a curriculum that teaches the children aspects of what their mothers are learning in Bible study.
Space is limited, so please consider early registration! Children under the age of 3 will be placed in childcare. Reservations the children's program must be made online in conjunction with Bible study registration.
Questions? contact Leslie Newman
---
Registration is Open!
We are so excited you are interested in attending the PCPC Women's DEVOTED RETREAT with us! The retreat is now full, we are accepting names for the wait list.
Here are some details you might be curious about regarding the retreat. The cost of the retreat is $225. The registration fee includes housing and meals for the weekend while you are at Pine Cove.
Once you officially register, you will receive an email at a later date with ALL of the tiny details regarding the retreat.
Included in that future email once you register will be roommate requests. The cabins sleep 5 each and you will have a chance to request roommates. If you have friends you would like to room with, you must let us know by December 16.
Questions? contact Ann Carolyn Williams
Overview Schedule: (please be flexible with us as things might change just a bit, but this is a good overview)
Friday, January 31
5-6pm Arrive!
Dinner, Worship and teaching
Saturday, February 1
Come and go breakfast
Worship
Relaxed and open time with the Lord
12:00 p.m. - lunch
Relaxed afternoon together. We will have 3-4 options for activities that you can sign up for. (EX's: art class, guided walk, one-on -one prayer, card game, etc.)
6:00 p.m. Dinner, Worship and teaching
Sunday, February 2
8:00 a.m. - Breakfast
Worship, teaching and communion
11:00 a.m. - Go Home Refreshed!
---
What's Coming Up?
January 3 - Childcare registration ends for spring Bible study
January 14 - Spring Bible Study starts
January 31 - Devoted Retreat
---
Need Pastoral Care or Counseling?
---
Follow PCPCWomen on Facebook, Twitter, and Instagram!
Sign-up for the PCPC Women's Email List