The PCPC Library/Bookstore is a useful resource for the whole church. We have over 26,000 books, audios, and videos on all subjects for all ages. We concentrate on Reformed literature in our religion section. We also have a variety of adult fiction, biographies, and other nonfiction books. Our children and youth sections include many books on school reading lists as well as recreational reading.
PCPC Children's Library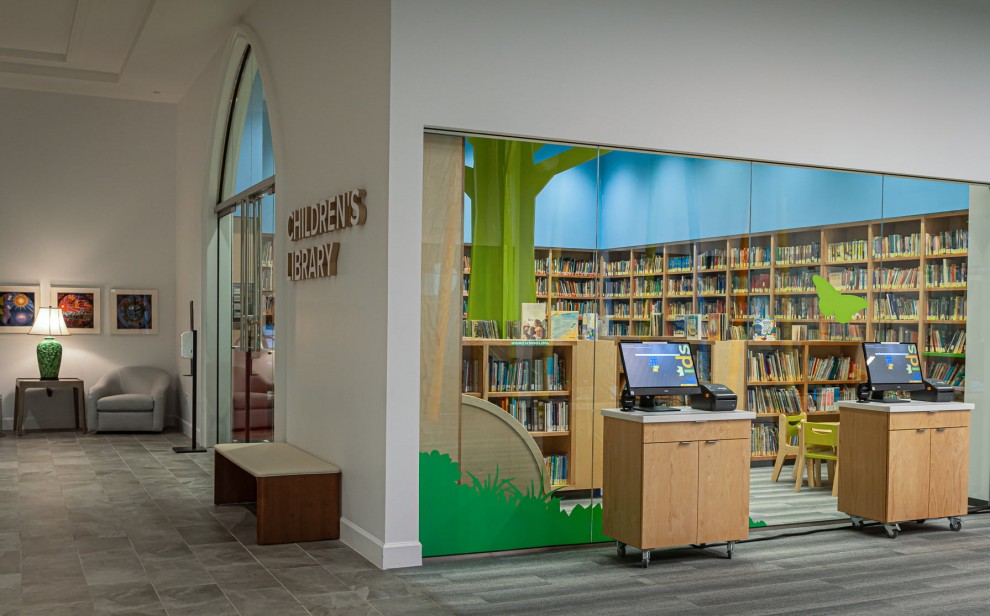 PCPC Children's Library is adjacent to the Preschool Welcome Desk near the south entrance to the church. The Children's library has a vast collection of books, audio, and videos for children of all ages. There are books for our youngest PCPC members that they can explore with their parents' help. There are also books for junior and teenage readers (Christian fiction, history, and biography). Should you be in the mood for a family-friendly movie – check out the collection of videos. Come check out the PCPC Children's Library, its book and video collection, and a children-friendly atmosphere.
PCPC Adult Library
With over 10,000 volumes, the PCPC Adult Library is an excellent resource for pastors, Sunday School teachers, and church members. Located next to the Sanctuary, the PCPC Adult Library is not only a repository of the great Christian books but also a quiet place for reading and study. The Adult Library collection focuses on Reformed and Presbyterian literature, and it also has books written from the mainstream Evangelical tradition. We are proud of the Library collection of Christian biographies and Church history. A part of the Library collection (on missions, Christian education, Puritans) is stored in an overflow room next to Classroom 7 in the adult classroom hallway. The books in the overflow room are available for check out.
Our hours are Monday through Friday, 9:00 a.m.-5:00 p.m. (to 6:00 p.m. on Wednesday), and Sunday, 9:00 a.m.-1:00 p.m.
---
PCPC Bookstore
If you can get into the building, you can get into the Bookstore. Our doors are always open and we offer a self-checkout kiosk accepting credit or debit cards only.
Check out our inventory at pcpcbookstore.org.
If you need help finding something or have a question about the store, please email us at bookstore@pcpc.org.
Address:
4124 Oak Lawn Avenue
Dallas, TX 75219
Get Directions