We are delighted you are visiting our PCPC Kids page. Our desire is to partner with parents, grandparents, Sunday volunteers, and others in making disciples of Jesus Christ in our children's ministry. We deeply desire for our children to be part of extending the transforming presence of Jesus Christ to our world.
You should find many tools and opportunities to help enrich the discipleship making of children on our page. We include up-to-date lessons and curriculum, songs our children are singing, crafts, and worksheets that correspond to our scope and sequence, parent equipping material, and more.
If you have questions about PCPC Kids, contact us at childrensministry@pcpc.org.
---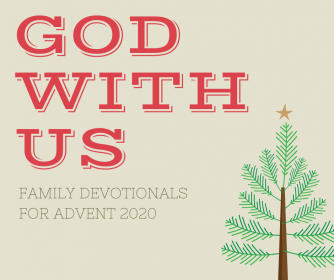 Looking for Kids Advent 2020 Resources?
Go Here
Our hope is that each element in this packet re-enforces this wonderful reality that God is with us! In this document, you will find a Scripture reading that corresponds to the PCPC Prayer Guide, a family devotional, hymnal, and instructions for family activities (craft, questions, activity, and prayer) for Advent 2020.
Kids Resources
This Sunday's resources will be available soon.
---
Three years ago, we almost named our fifth child after King David. Despite the fact that we ended up naming him Benjamin, King David keeps our household very lively. Today Benjamin, or "King David," actually hit me between the eyes with a ping pong ball. Yesterday he beat me in Hungry, Hungry Hippos. Later King David outran me in an obstacle course. I continuously play the role of the nine-foot giant Goliath who loses each contest, each battle, and everything else to the brave and faithful David. Regardless that I'm destined to lose I get to do the deep scary laugh of Goliath and on cue Benjamin retorts in with all seriousness, "You come to me with a sword and spear, but I come against you in the name of the Lord Almighty!" (1 Samuel 16:45)
To reassure the authenticity of our daily reenactments we read the story of David and Goliath every night. Yes, every, single, night. After each reading, I remind Benjamin that he will face his own giants. They mostly will not be 9 feet tall with bronze javelins, but whatever it may be, God will be at his side. And he will never leave you or forsake you Benjamin.
Our children are first taught that the bible is "Absolutely true!" in the early-walkers class at PCPC. They sing the chant and clap their hands – which is so catchy and so important. We believe the story of David and Goliath is actually true, it's not just some fairy tale story about this awful giant and a lion-wrestling-shepherd boy. It actually happened. So did the crumbling walls in Jericho, the 40 days and nights of rain for Noah, and the birth of our Savior to a virgin in a manger. The Bible is alive and it's an adventure. I hope I always see my access to it as a privilege and my love for it as a gift to share with our children for years to come.

Stephanie Greenwell
Children's Ministry Volunteer
---
We Want Our Children to Be:
…Worshippers of God!—We long to worship GOD together.
…Bible-Saturated and Theologically-Grounded!—To know and live the word of God.
…God-dependent and prayerful!—To pray bold and dependent prayers.
…Gospel-Oriented!—To tell stories of rescue.
…Culturally-Engaged!—Desire to change the world.
---
Are you interested in becoming a volunteer in the Children's Ministry? If so, we would love to have you on the team! Between Nursery, Preschool, Elementary, and Special Needs there are plenty of opportunities for you to serve. Sunday mornings in Children's Ministry provide an excellent place to get involved, build relationships with kids, and help them grow in their love for Christ.
If you are interested in volunteering with the Children's Ministry, please click here (Volunteer Interest Form).
Questions? Email us at childrensministry@pcpc.org.
---