Children's Ministry Staff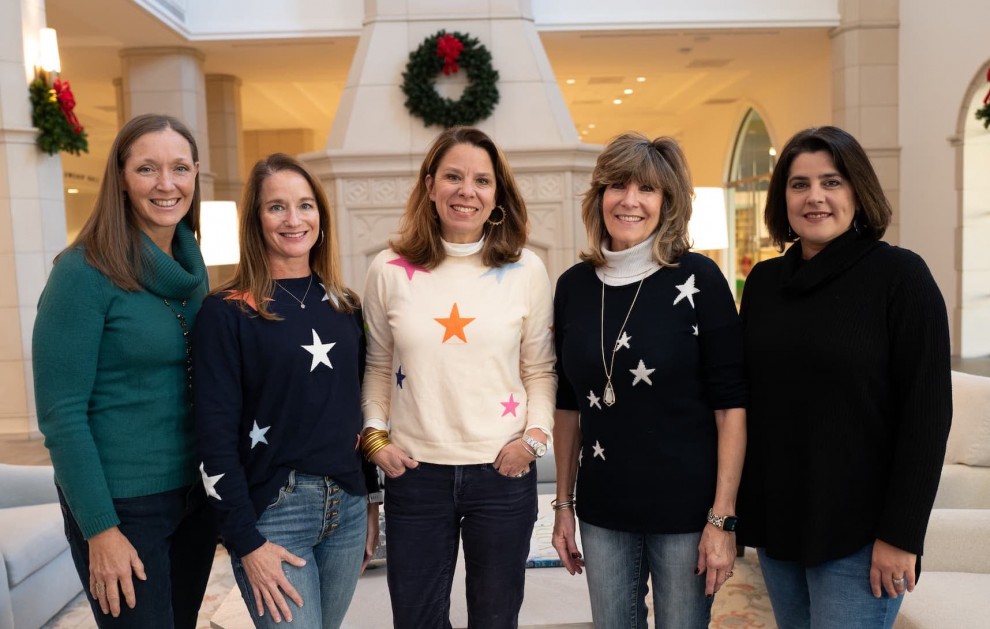 ---
Carla Dillard
Ministry Leader of Nursery and Childcare
Carla is a native Texan, born and raised in Houston and Austin, Texas. She attended the University of Texas but claims to be an Aggie! Carla has a wealth of experience serving in the Children's Ministry. For twenty-five years, she served as Children's Ministry Director at Bannockburn Baptist Church in Austin, TX. A few years ago, Carla and her husband, Steve, moved to Dallas. Seeing children grasp how much Jesus loves them is what excites her most about her calling to the Children's Ministry at Park Cities Presbyterian. Those who have met Carla will note her warmth, wisdom, excitement, and love for children to know and love Jesus. Carla enjoys crafting, reading, walking and especially spending time with her nine grandchildren. Carla continues to look forward to partnering with parents, grandparents, and volunteers to make disciples of our little ones at PCPC.
carla.dillard@pcpc.org
214-224-2566
---
Jeanie Cox
Ministry Leader of Preschool
Jeanie grew up on the Tennessee River in a small town of 600 people where she attended a Presbyterian church. She came to know Jesus as her Lord and Savior during a Young Life retreat at the age of 9. From the age of 12, until she left for college, Jeanie served as the preschool teacher for her church. Jeanie attended Vanderbilt University with hopes to be a Child Life Specialist, but the Lord had other plans. While in college Jeanie attended Christ Presbyterian Church, and after graduating, she had the opportunity to be on staff in the youth ministry where she served for eight years in various capacities. The Lord used those experiences during that time to build a passion to serve children and families with Jeanie.
Jeanie eventually met her husband, John, and subsequently moved to Dallas in 1997. Jeanie was on staff at PCPC from 1998 through 2000 as an assistant to Tim Tinsley. She then stepped away from vocational ministry, but never ministry. Jeanie stayed at home raising five precious children, and she invested countless hours into children and families through VBS, Chapel school, and lots of church programs. Eventually, the Lord opened the door for her to come back to PCPC as the Ministry Leader of Preschool. Jeanie is an avid reader, sports enthusiast and enjoys a great meal with friends.
jeanie.cox@pcpc.org
214-224-2780
---
Barrett Ball
Interim Ministry Leader of Elementary / Vacation Bible School Coordinator
Barrett comes to us from southern Virginia where she was raised in a deep-rooted Baptist Church. She grew up the middle child in a believing family, knowing the gospel and loving and serving Jesus. However, it wasn't until her early twenties that she truly grasped a full understanding of her need for God's unfailing, unconditional love and grace. Barrett attended Longwood University in Farmville, VA, whereby God's perfect design she met a boy from Texas who was attending the men's college in the same small town. She and David were married in 1999 and moved to Dallas two weeks later to start their new life. Together, they became members of PCPC in 2001.
After volunteering for Vacation Bible School and serving on the leadership committee for many years, the opportunity arose for Barrett to step into the coordinator role. She brings to the Children's Ministry her gifts of organization, project management, detail orientation, and creative thinking to bring new life to a historically favorite childhood church event. She has a heart for young families and a strong desire to share the truth that "we all have sinned and fall short of the glory of God and are justified freely by his grace through the redemption that came by Christ Jesus." Barrett has a great love for collaborating with a group of hard-working volunteers to produce Vacation Bible School each year.
Barrett is married to David and they have two middle-school-aged daughters, Hannah and Emma Ruth, and a cheerful Golden Retriever, Mildred.
barrett.ball@pcpc.org
214-224-2825
---
Darian Reichert
Zest Quest Coordinator
Darian grew up in Dallas, the oldest of 4 children. She grew up in a home where there was never a day she didn't know Jesus. Darian became a member of Highland Park Presbyterian when she was a freshman at Highland Park High School. She graduated from Vanderbilt University with a BS in Math and Secondary Education. Darian married Dave Reichert, who also grew up at HPPC. They have been married for 29 years and have four sons. Austin, Ben, and Will have all launched with jobs in Dallas. Their youngest, Carson, is currently attending Texas A&M. They joined PCPC in 1996. Dave is an elder presently serving on our session.
Since 2009, Darian has worked part-time in several capacities, including Preschool Director, VBS Coordinator, Youth Coordinator, Zest Quest designer, and currently as the Interim Children's Coordinator. For fun, she and Dave have enjoyed chaperoning the HS Florida Trip. She is passionate about Young Families and the Youth of our church.
---
Heather Squibb
Coordinator for Ministry Safe / VBS Administrator / Interim Coordinator for Children's Ministry
Heather was born and raised in Oklahoma and found her way to Texas as a young adult. New to Dallas in 1997, she quickly took an interest in the legal field and spent her pre-ministry career wearing many hats—administrative, legal, and managerial—at a boutique law firm. She holds a degree in Business Administration from the University of Texas at Dallas.
Heather is committed to providing hospitality, support, and direction to children, parents, and volunteers within the church and the Family Ministry. Heather joined PCPC staff in 2012 as the Coordinator of Family Ministry. As her family grew, she stepped back from a full-time position, but has continued to administer PCPC's Vacation Bible School and MinistrySafe programs. More recently, she assumed the additional role of interim Children's Ministry Coordinator.
Heather and her husband, Clif, married at PCPC in 2010. They have the privilege of parenting Joshua, Mallory, Alexandra, and Millie. In her spare time, Heather enjoys a good nap, travelling, live music, and dining with family and friends!