---
Welcome to PCPC City Missions
At PCPC, we believe that "When the righteous flourish, the city rejoices." (Proverbs 11:10). Here is what Dr. Amy Sherman says about this text:
What makes the verse sensible is that the group that is prospering is "the righteous." The Hebrew word there is tsaddiqim. The tsaddiqim, the righteous, are defined as those who are so in love with God and His Kingdom that they steward everything they have been given—their assets, their social position, their vocational skills, their power, their gifts, their prosperity—not for self-enrichment, not for the purpose of self-aggrandizement, but for the common good. They steward all the dimensions of their prosperity for the purposes of shalom, for the purposes of advancing God's justice and goodness.
We want the city to rejoice at PCPC's presence. We want our prosperity to overflow in such a generous way that others experience God's goodness. Through our generosity we want our city not to notice us, but to notice our good and gracious God.
Lastly, please reach out to the City Missions team (see staff listing to the left). We want to equip PCPC members for the work of ministry in Dallas!
---
2023 Christmas Service Opportunities
During the Christmas Season, we pause to remember the reason why missions exist. We go because He first came to us. This Christmas, we invite you to wonder anew at the mystery of the Incarnation and to respond by sharing the Good News of Immanuel, God with us. If you have some free time over the holidays, consider joining us or one of our Ministry Partners.
---
Extend
Use this guide to learn more about our City Missions partners and ways you can thoughtfully pray for them.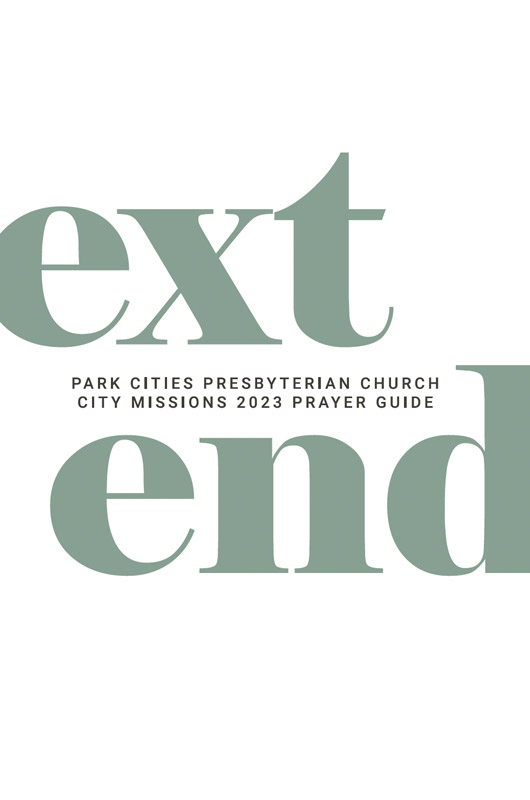 ---
Stay updated on upcoming events on our PCPC Missions Facebook Page.
For more information regarding ongoing ministry partner opportunities, contact citymissions@pcpc.org.