---
Dallas Families Mission Trip 2020
June 21–25
---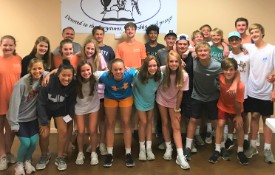 Mission Dallas 2020 (Middle School)
June 21–25
---
Zambia 2020 (Families)
July 9–20
---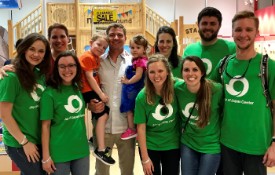 Japan 2020 (Young Adults)
August 7–16
---
Other Mission Trips for 2020
Dominican Republic 2020 (Families)
June 13–20
Families
This is a new opportunity for families to serve together in an international setting by participating in ministry activities in a small community outside Santo Domingo, Dominican Republic with Mission Emanuel. Activities will include a construction project with work for all ages, a VBS for the local children, meal delivery to the most in-need members of the community, and opportunities to share your faith and pray alongside Dominicans. Contact Stephanie Greenwell (214-564-3340 or stephgreenwell@yahoo.com) or Anna Harper (214-794-3445 or annaharper@gmail.com) for more details.
---
Other 2020 Trips Under Consideration
We are working on the following additional opportunities.
Bangladesh 2020 (Adults)
Adults
---
Questions about Short Term Missions and upcoming trips?
Contact Hallie Powers at hallie.powers@pcpc.org or call 214-224-2510.