The PCPC High School Ministry desires to help students connect to Christ and one another, abide in Christ, and extend Christ to the world. Our main opportunities to get connected are our weekly Small Groups, weekly High School Sunday Mornings, monthly Gatherings, and special events. See below for more information on how to get connected, and please let someone on our staff know if we can serve you in any way.
---
High School Sunday Mornings
What:
High School Sunday Mornings. This is our primary large group environment where we seek to create a time when every high schooler is welcomed, connects with others, engages in worship, and experiences biblical, gospel-centered teaching that is relevant to life in high school.
Who:
9th – 12th graders
When:
Sundays, 11:00 a.m.
Where:
The Loft The high school room is located in the main building on Level Two.
If you are new to PCPC, please click here for helpful information.
---
Small Groups
Small Groups are at the heart of our ministry because we believe that discipleship happens best in smaller contexts. They are an opportunity for students to build deep and lasting relationships with leaders and each other while applying Scripture to their lives. Separated by grade and gender, they meet at various times weekly during the school year at host homes. If your student is not currently in a small group and you would like them to join one, there are opportunities for each grade/gender to get connected.
For more information, contact will.washington@pcpc.org
---
The Gathering
The Gathering is a monthly time of food, fellowship, worship, and teaching that meets at a local church family's house from 7:15-8:45pm. Gathering dates for spring 2022 are: February 16, March 23, and April 27. Small Groups take the week off on Gathering weeks.
---
Featured Events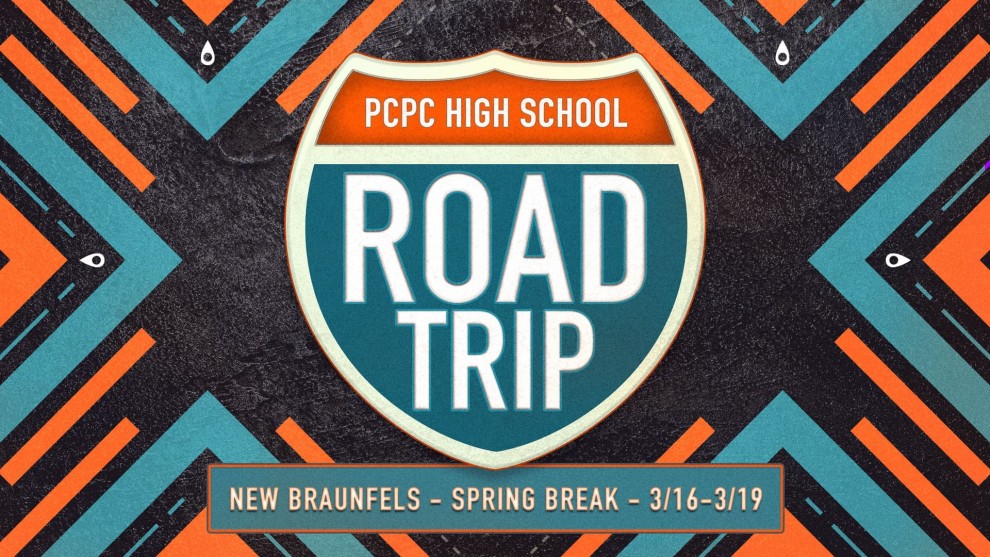 High School Spring Break Road Trip
Join us as we head to New Braunfels for March 16-19 on Spring Break for a time of fun, fellowship, worship, and teaching! We will stay at T Bar M Camps and Retreats Center. Email will.washington@pcpc.org for questions and to reserve your spot. Registration link will be sent separately.
---
Florida Trip 2022
May 28–June 3, 2022
All incoming 9th-12th graders - Join us in Panama City Beach, Florida, for an incredible week of fun, sun, worship, and teaching.
---
See our latest E-News
---
Parents or Students - would you like to know what events are happening each week? Sign up to receive our E-News by emailing youthadmin@pcpc.org and let her know that you would like to be added to list.
Don't forget to follow pcpchighschool on instagram for more information on our upcoming events and any last minute changes that might happen.
---