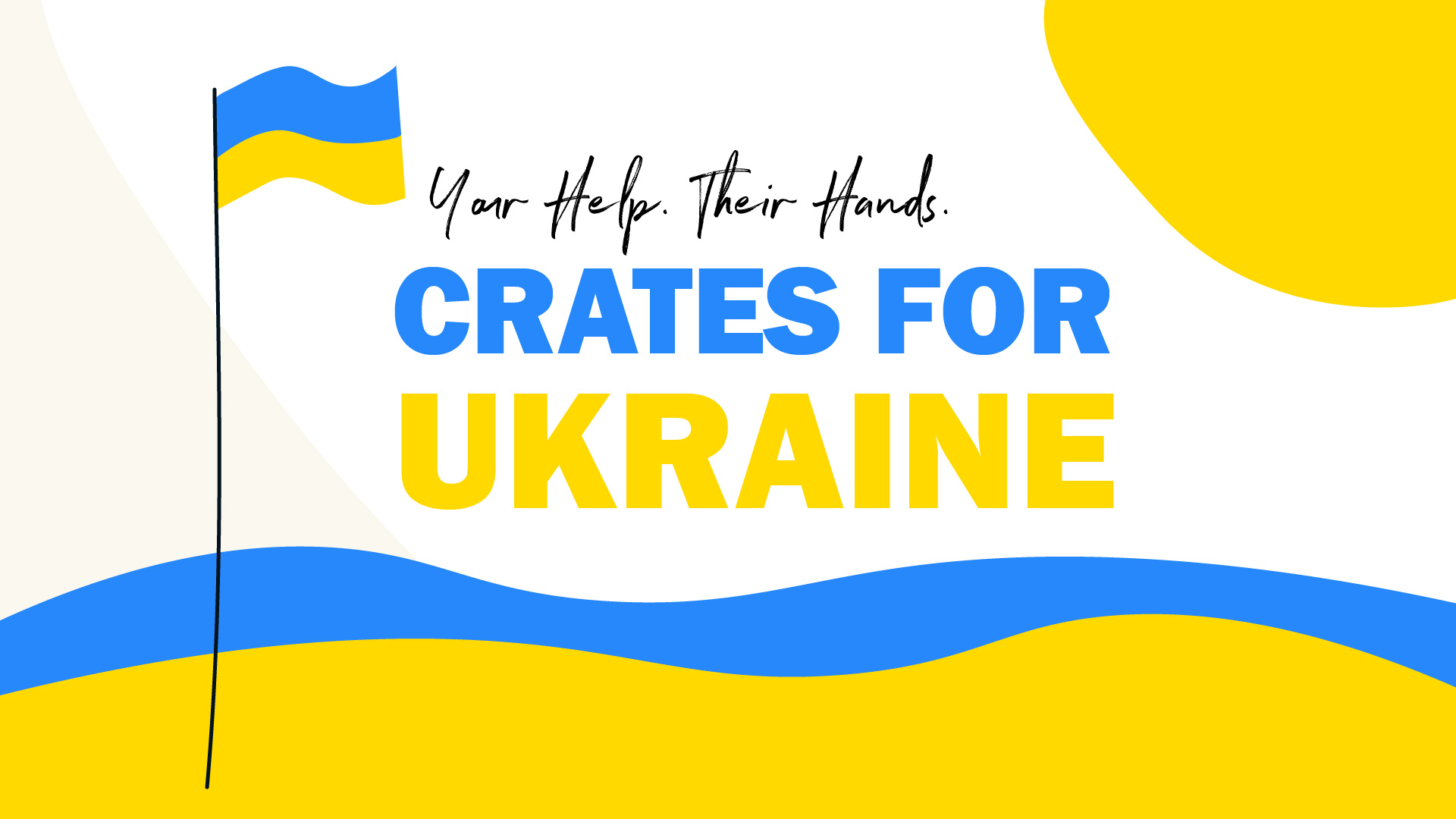 Goal:
PCPC long-time MTW missionaries, Masha & Doug Shepherd, serving in Lviv, have asked U.S. churches to help in their team's Crates for Ukraine effort. This endeavor is to provide personal and humanitarian aid from the hands of our churches in the U.S. to the hands of churches and displaced believing communities in Ukraine to distribute to those in need.
Four ways you can help:
1) Donate Supplies
- Purchase requested supplies (Wishlist PDF).
- Bring supplies to PCPC (please contact Emily Leonard at emily.leonard@pcpc.org to schedule drop-off).
- Ask your friends or business' with medical supplies if they would be willing to donate supplies toward this effort.
2) Be a Courier
- Fly to Krakow (Poland) with 6 crates, meet the MTW Krakow/Lviv Crisis Team for 1-2 night stay, and return. Visit the team, have a meal, and see the Crisis Center that they created. They ask for couriers to arrive on Sunday/Monday or Wednesday/Thursday.
3) Donate Miles for a Courier
- Individuals, who have airline miles to give, could purchase a ticket for a courier to go.
4) Donate Money for Supplies
- PCPC has a "Disaster Relief Fund" that you can donate directly to this effort at - pcpc.org/give or if check please write "Disaster Relief Fund" on the memo line.
If you are interested in either of these four options, please call or email Emily Leonard at 214-224-2551 or emily.leonard@pcpc.org. We also have the need for other volunteer opportunities to help facilitate this effort.
PCPC Goal:
15 couriers from now through August 31 with 6 crates per courier (6 x 15 = 90 crates)
Crates for Ukraine - Download PDF
Crates for Ukraine - Website
---
Read D'Ann & Rex Moxley's story on the Crates for Ukraine blog page.