Meet Our City Missionaries
---
Annie Roberson
Location: West Dallas
Sending Agency: PCPC/Disciple City Church
Prayer Requests:
For the planning for Women's Ministry and virtual community Bible studies in 2021.
For safety from COVID-19 and a quick vaccine; for all to stay healthy and exercise.
For social distancing while serving others through zoom, telephone calls, texting, referrals to social services, and limited travel.
For her, as she helps her brother-in-law, Charlie Curry, receive medical attention and work through other issues due to the death of her sister, Flora, from COVID.
For her to stay motivated and encouraged in light of the political climate locally and worldwide.
---
Rusty and Maribeth Coffee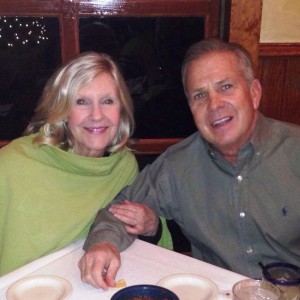 Location: Texas Prisons and Cuba
Sending Agency: PCPC/Dallas Leadership Foundation
Prayer Requests:
Praise God for getting us through and over COVID-19 in late November without any severe side effects.
Pray for continuing direction as Rusty waits for the Texas prisons to reopen and ministries to reengage.
Pray for spiritual strength and revival as we all fight the negative news and attitudes of the world around us that have no hope or faith in God's purposes.
Praise God for His faithful provision!
Pray for their three adult children (looking to God for both work and sufficient income to pay their bills) will be drawn closer to Him.
---
Reid and Ellen Porter
Location: West and South Dallas and South Oak Cliff
Sending Agency: PCPC/Advocates for Community Transformation (Act)
Prayer Requests:
Praise the Lord for His sustaining and advancing Act's mission to normalize neighborhood safety amidst the hardships of 2020.
Pray for wisdom and renewed energy for the Act team as they continue the new year, especially for Act's casework in South Dallas and South Oak Cliff.
Pray for opportunities for Act, as well as the Porter family, to model Christ's love in the face of racial injustice.
Continue to pray for the Porter family to stay connected and prioritize quality time amidst six varying schedules, including two boys entering adolescence.
Pray for the Porter family's physical health to continue to stay well as they continue into the new year.