Young Women's Bible Study
---

---
If you are in your 20s or 30s, married or single, and looking for a way to study the Bible and meet other women your age, we would love for you to join us. We begin with teaching and then break out into small groups for discussion and prayer. The small groups help us form deeper relationships, find support and accountability, and pray for one another as we seek to apply God's truth to our lives.
For more information, please email Joy Skarka.
---
What are we studying?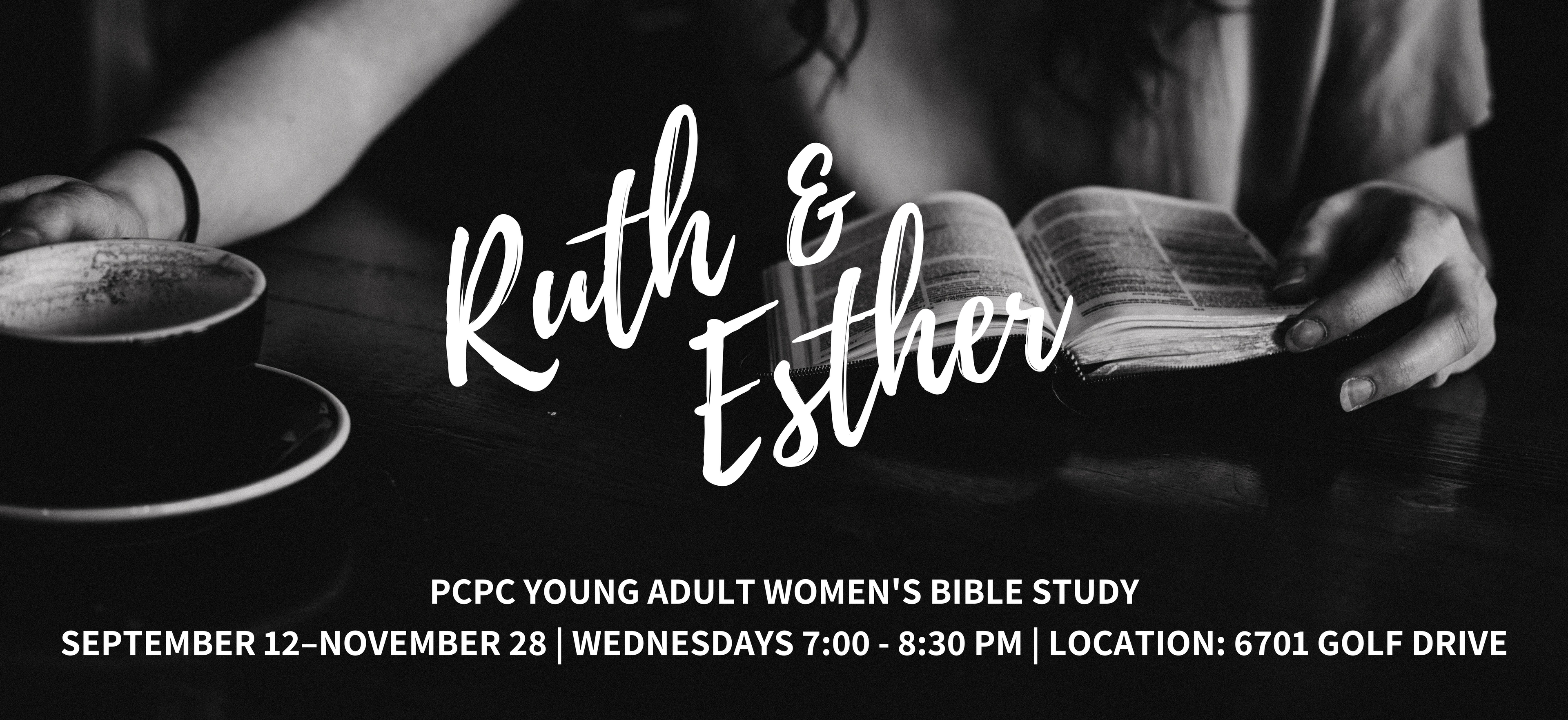 Esther and Ruth by Kathleen Nielson
Teachers:
Nancy Rudd and Kari Stainback
When:
Wednesdays 7:00 - 8:30 pm
Duration:
September 12 - November 28
Location:
6701 Golf Drive, home of John and Ready Bateman
Materials:
Cost: $30/year
Questions? Please contact Joy Skarka for more information.
---