On the Threshold of Hope Support Groups
---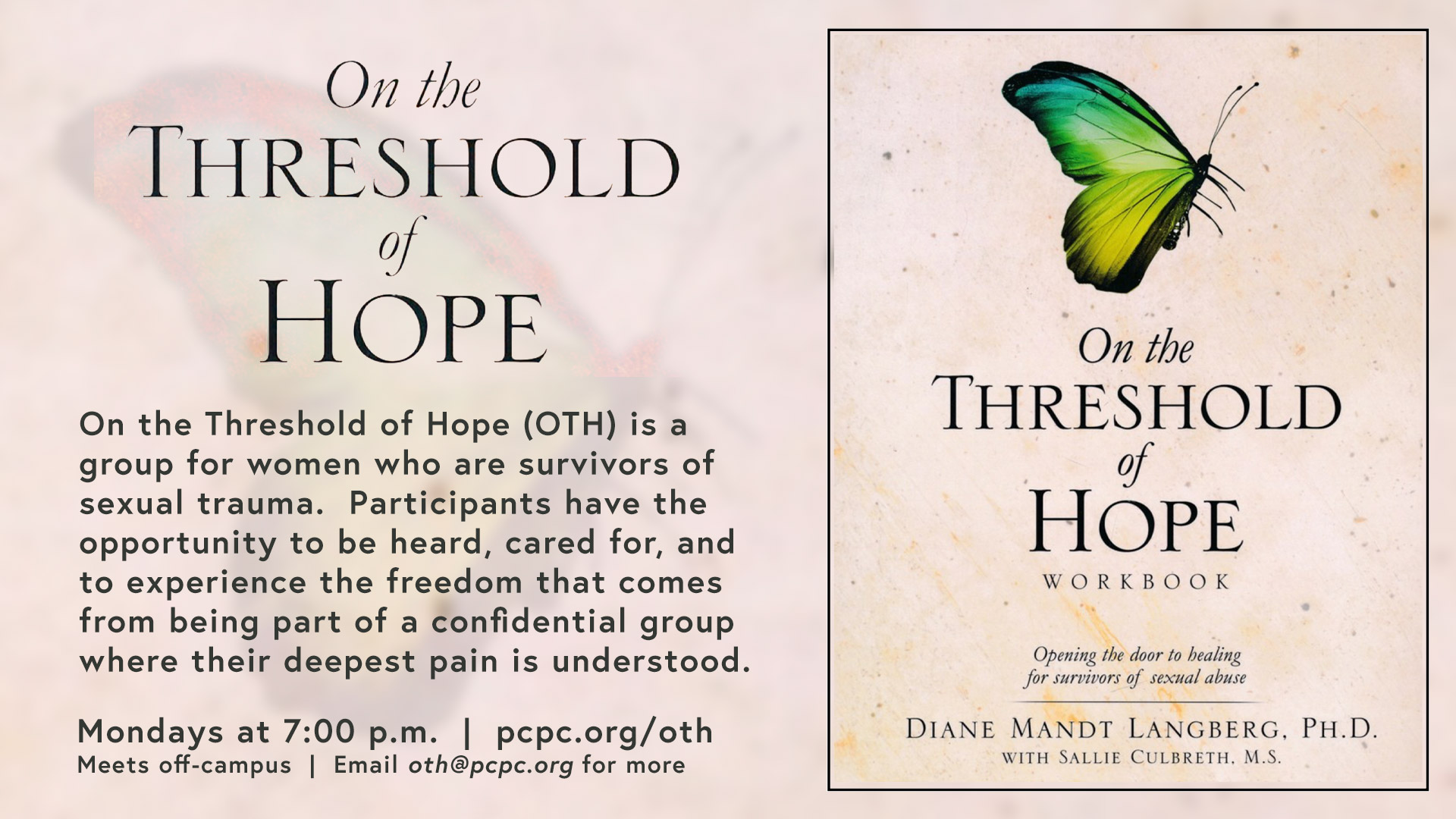 What's It About?
On the Threshold of Hope (OTH) Support Group is a group for women who are survivors of sexual trauma and desire to work toward healing and transformation.
Participants have the opportunity to be heard, cared for, and experience the freedom that comes from being part of a confidential group where their deepest pain is understood. Since mind, body, soul, and relationships are damaged through sexual trauma, the healing of these areas will be at the forefront of all reading and discussions. Most importantly, group members will learn how to lean into Christ as the ultimate Redeemer and Healer.
Join a Group
The 13-week program utilizes On the Threshold of Hope by Diane Langberg, PhD. Dr. Langberg is a licensed psychologist whose practice for over 25 years has been comprised mostly of adult survivors of sexual abuse. Highly regarded by both survivors, counselors, and church leaders, this book (and its companion workbook) offers real encouragement and guidance for those on the journey toward true Hope and Healing and the discovery that Jesus Christ is the one who is able to bring light out of our darkness and hope instead of despair. If you long for a place of comfort and trust to give voice to your story, this group is for you.
Get more info contact
Please contact Barb Mullen or Regan Brennan at oth@pcpc.org for more information.