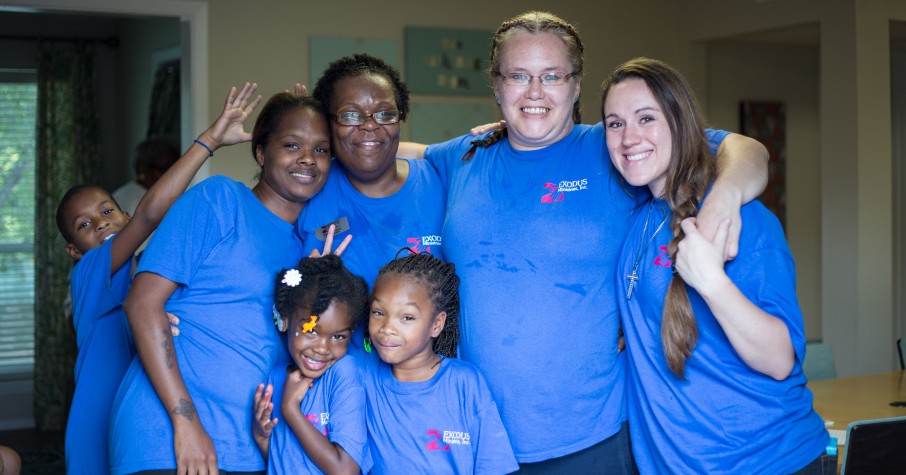 "If anyone serves, they should do so with the strength God provides, so that in all things God may be praised through Jesus Christ." I Peter 4:11
Urban Missions
PCPC offers many opportunities for women to serve our community; however, three of our Urban Missions partners are particularly geared for women to serve women. For more information on them, contact Tracy DeBoer, PCPC Urban Missions Coordinator, 214-224-2520.
Exodus Ministries mission is to break the chain of generational crime by reuniting ex-offenders with their children in a loving and structured residential environment and providing the necessary time, resources, and support for them to become productive, life-balanced citizens.
---
New Friends New Life enables women to leave the degradation of human trafficking and to build new lives for themselves and their children.
---
Thrive Women's Clinic mission is to extend Christ-like love in a compassionate and responsive manner that values the family and empowers women and their partners to choose life.
PCPC Urban Missions Ministry Leader
Tracy DeBoer
Phone: 214-224-2520
---
THE JUST RUN 2016!
Major praises for friends and family, sunshine and snow cones! What a great way to raise some $$ for New Friends New Life and Daughters of Cambodia.
---