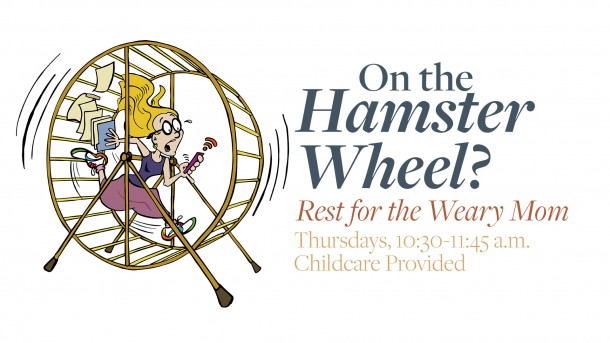 ---
Moms, are you busy, burdened, and anxious? In this six-week group, we will process and unpack the everyday fears and worries that keep us unsettled and discover what it means that Jesus is our perfect peace who brings freedom and rest. This group is intended for moms with school-age children and is led by Kristen Hatton, LPC-Associate, supervised by Kari Stainback, LPC-S.
We will meet in Mezzanine A on the top floor of the church on Thursday mornings from November 3 to December 15, 10:30 a.m. to 11:45 a.m. You can register for the course HERE. Childcare is available.
Class attendance is limited to 12 women. If registration is full and/or if you are interested in joining a future class, please register on the waitlist option. We will contact waitlist registrants if a spot opens up, or when the class is offered again.