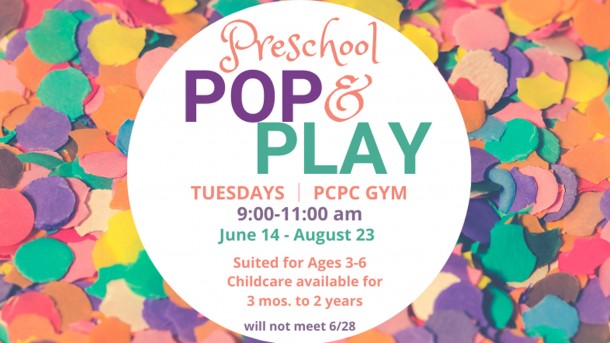 ---
Join the Children's Ministry team, parents, and children on Tuesdays for fun and fellowship!
Parents of preschoolers are encouraged to join in a sweet time of fellowship while letting their preschoolers get their wiggles out! There will be plenty of fun activities for preschoolers ages 3 through 6. Childcare for younger siblings ages 3-month to 2-year-old is available.
Please note that these events will not meet on June 28th.