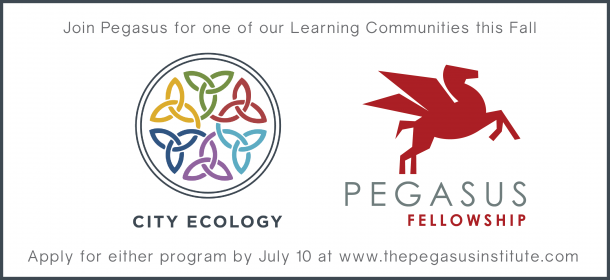 ---
Join Pegasus for one of our learning communities this fall.
The Fellowship is designed for working professionals who seek to integrate their faith with their whole lives. There is a specific focus on work and how your vocation fits into the work God is doing in the world. You learn more HERE.
City Ecology is an intentional community seeking a deeper understanding of our city (or neighborhood) and how we are uniquely equipped to serve it. There is a specific focus on what it takes for a city to thrive. You can learn more HERE.
Register by July 10. There will be summer reading. Classes start August 4.