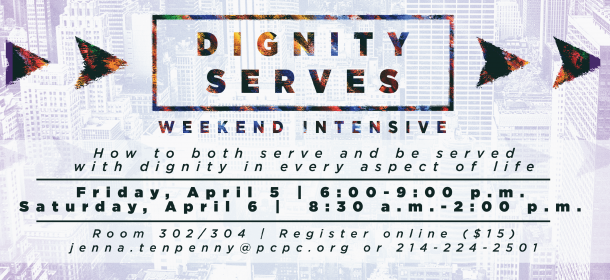 ---
Dignity Serves is a paradigm-shifting, deeply impactful experience that teaches participants how to both serve and be served with dignity in every aspect of life. Using interactive exercises and real-world examples, this class prepares people to serve others more effectively and helps participants apply key principles of humility, listening, and mutual respect to their personal lives and to the programs that they take part in. The principles of the course are built on the foundation of Scripture and based on the idea the that because every person is created in the image of God, every person possesses dignity.
Dinner will be provided on Friday, as well as breakfast and lunch on Saturday.
Registration is required and there is a $15 fee for class materials.