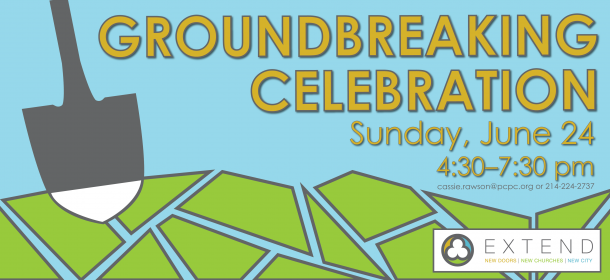 ---
Our much-anticipated groundbreaking is happening this summer! To celebrate this momentous occasion, we will come together for time of worship and prayer followed by a fun family picnic. Dinner will be provided, along with outdoor games for children and adults, and a sweet treat.
Come and bring the whole family! Don't miss being a part of this significant milestone in the life of our church.
Childcare will be offered for birth through Kindergarten. Elementary-aged children (1st – 4th grade) will have a special Groundbreaking program of their own. Childcare and the Elementary program will be available for the duration of the Prayer/Praise service upstairs. Please register for childcare online.
---