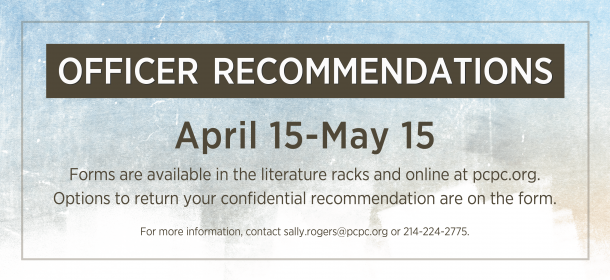 ---
OFFICER RECOMMENDATIONS APRIL 15—MAY 15, 2018
The Session has approved April 15—May 15 for members to submit recommendations for the offices of deacon and elder. A screening committee composed of elders, deacons, and laity will interview all men who are recommended and consider their qualifications before submitting a list of potential officer candidates to the session for approval. The men approved by the session will undergo training in classes on the Bible, The Westminster Confession of Faith, The Book of Church Order, and officer-specific books, and stand for election by the congregation in 2019.
Elder recommendation forms are here.
Deacon recommendation forms are here.
If you have questions, please contact [email protected] or 214-224-2775.